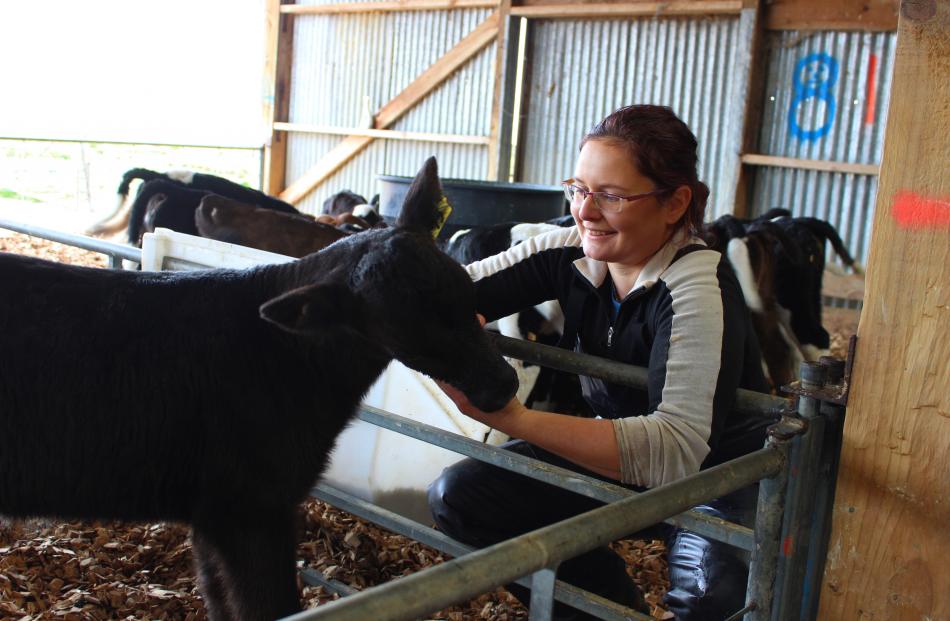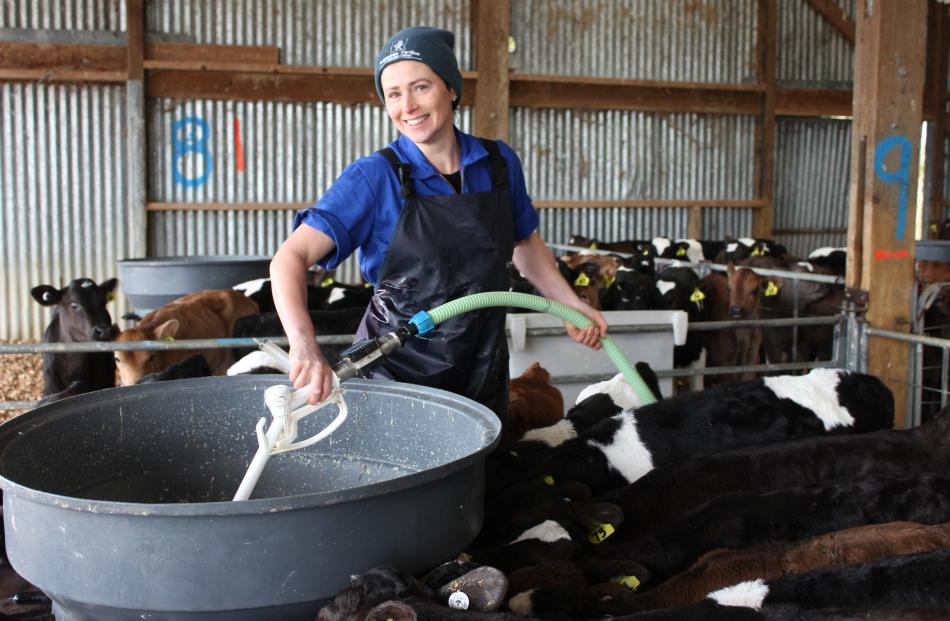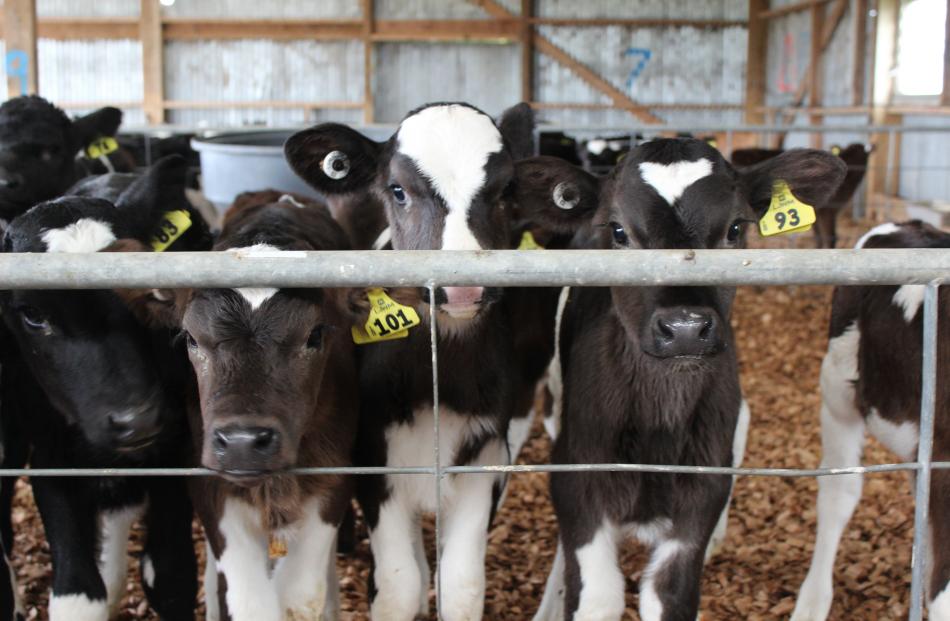 Calving season is in full swing for many dairy farmers around the region. This week Southern Rural Life reporter Ella Stokes  caught up with Clydevale farmer and calf rearer Phillippa Foster.
At this time of year Phillippa Foster said she was always ''up to her elbows in calves'' but said she loved the job.
She and husband Greg originally farmed in Taranaki before moving south five years ago.
They were now 50/50 sharemilkers on their Clydevale farm near Balclutha. Their children Greer (10) and Preston (12) attended Clutha Valley School.
Mrs Foster said she has been involved with rearing calves for the past 20 years and had learnt ''there's no hard and fast way to do it, you just have to do the basics right''.
From about August through to December Mrs Foster would rear 300 calves, 200 as replacements and 100 to sell at weaning.
Her main priority was to stop sickness before it started.
''When the calves are happy and healthy it's great.''
She said all the simple things such as disinfecting ear tags, naval spraying and keeping all of the equipment clean made a big difference in the long run.
''All the little things help to stop infection.''
She said feeding her calves no longer really felt like a job ''it's just what you do and you either love it or hate it''.
When calves first arrived at Mrs Foster's shed she said she would always make sure they got colostrum and would then be on twice-a-day feeding for three weeks. Following that they would be eased on to once-a-day feeding.
She said it was important to make sure they were eating meal and to keep a close eye on them as they were all different and some calves may need to be on twice-a-day feeding for longer than others.
Since Mrs Foster used compartment feeders and introduced a probiotic to their milk she'd had fewer sick calves.
She said being a calf rearer was all about giving them the best possible start to life.
''Every year we have a few favourites ... you've got to have pets in your herd.''
-By Ella Stokes