Regional Development Minister Shane Jones has climbed into the leadership of dairy giant Fonterra, saying the resignation of chief executive Theo Spierings meant one party of the "double-Dutch" had gone.
He suggested chairman John Wilson should then "in quick order catch the next cab out of town".
Jones said he told the company it should stop being political and instead focus on its business.
"They should focus less on interfering in politics and more on justifying the money they've lost overseas. I believe that they have become disconnected from the farming community."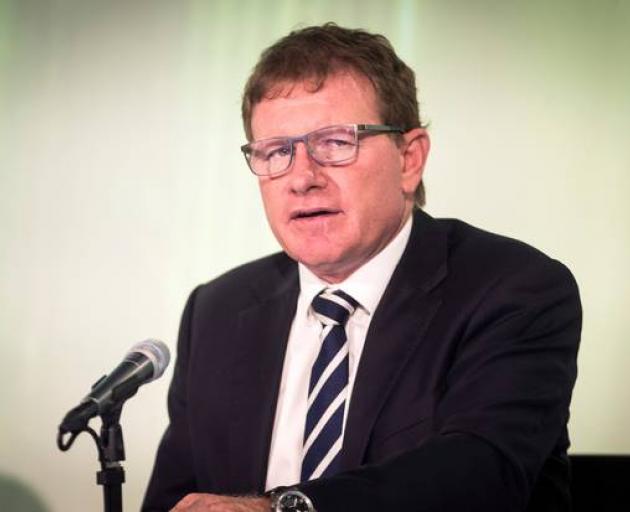 Jones said he had suggested to Agriculture Minister Damien O'Connor whether it was time to restructure the dairy co-op.
"The leadership of Fonterra, I believe, starting with the chairman, is full of its own importance and has become disconnected."
The minister said there was an absolute absence of accountability for the "enormous amounts of dough" that the current chairman had presided over.
"The CEO has gone, well that's only one party of the double-Dutch we've had to put up with in Fonterra over the last nine years. I thoroughly believe this … that as the CEO leaves Fonterra, the chairman should in quick order catch the next cab out of town.
"I've been bloody disappointed that Fonterra, in my view, the leadership has not accepted that there's a new Government and there is a new narrative and I've had a gutsful of them believing they are bigger then what they really are."
Wilson or Fonterra did not immediately respond to a request for comment.
Jones was also not available to clarify what prompted his comments.
Fonterra is looking for a new chief executive to replace Spierings, but Wilson has been quite about his own future plans. He has been on the Fonterra board since 2002 and became chair in 2013.
In March, former Fonterra director Harry Bayliss sent an email to board members calling for Wilson to step down.
Bayliss, who served on the board from 2001 to 2006, told the Herald he did not believe the board had taken the opportunity to deliver on value-add opportunities.
"I honestly believe that the chair needs to be held accountable in that regard," he said.
"He needs to be prepared to put his hand up say 'I will be held accountable for this' and move on."
Bayliss pointed to the WPC80 product recall and subsequent $183 million settlement with French food group Danone and the ongoing underperformance of China's Beingmate, in which Fonterra has an 18.8% stake.