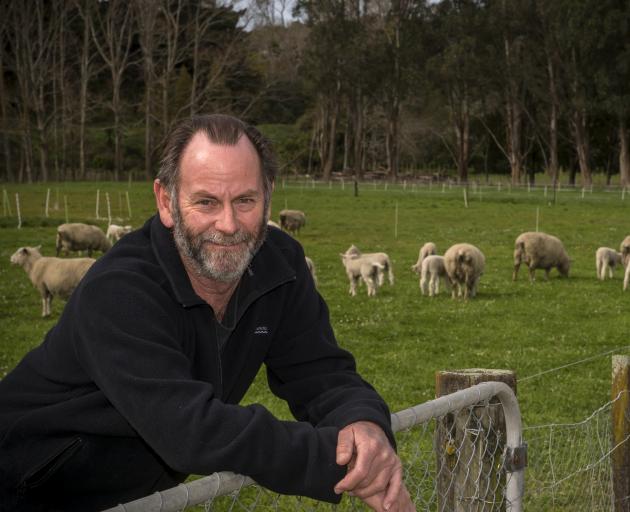 Triple combination drench resistance is becoming more of a threat, particularly on farming operations that finish lambs or beef under irrigation, AgResearch scientist Dr Dave Leathwick says.
He is urging Otago and Southland farmers to take more care to avoid over-using drenches, and use quarantine paddocks for incoming stock, and refugia principles to further reduce the risk.
''Probably the fact we are getting to see triple resistance of more than one parasite is a reflection that farmers have ignored the message.''
While there has been little research done on parasites and irrigation in southern regions, businesses that used monocultures (one type of stock, such as lambs), particularly with young stock, and also irrigated, were at risk of creating the perfect environment for parasites.
''It is warm and damp,'' Dr Leathwick said.
''It is just like putting a whole lot of kids into day care and when one gets germs, the whole lot bring it home.
''It's the same situation on land, especially if you have got nothing but young stock.''
He said there had been issues with lamb finishing, particularly in the North Island.
''If farmers buy 10,000 lambs on the open markets, they are buying other people's worm problems and that is when drench resistance comes to the fore.''
He said refugia was ''absolutely the number one thing'' for avoiding triple drench resistance.
Refugia is maintaining a population of susceptible worms on farm to slow the build-up of drench resistance.
''Triple drench resistance doesn't happen by chance.''
It did not happen by accident, as the farmer might have caused it by excessive use of drenches, or brought the problem in from outside, or not used a proper quarantine system, which might be difficult to do with a large number of incoming animals, Dr Leathwick said.
He urged farmers to take on board the careful management message, as drench resistance, although becoming increasingly common as an issue, did not have to be inevitable.
''It is true if you do the wrong thing.''
He advised orally drenching lambs every 28 to 30 days as part of a parasite control programme.
''Use of capsules is also definitely a risk factor for getting resistance, especially to multiple actives,'' he said.