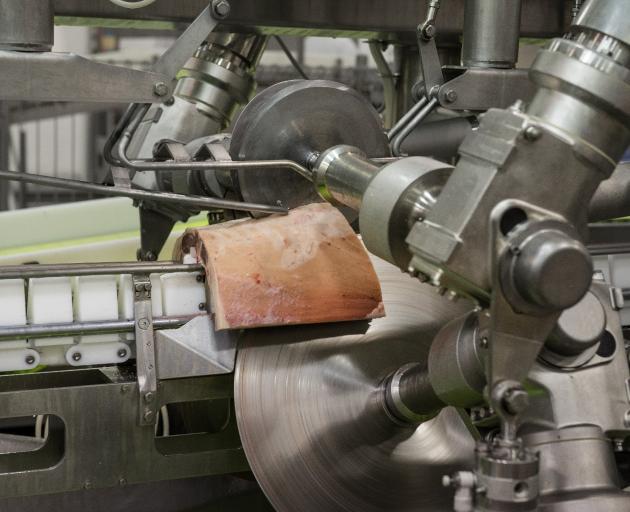 Scott Technology has announced a $10million contract to design and build a lamb-boning system for one of Australia's largest meat processors.
The system will be designed and built at Scott's Dunedin facility and installed at Thomas Foods International's plant in Tamworth, New South Wales.
In a statement to the market yesterday, Scott chief executive John Kippenberger said the contract added to the company's already growing work volumes as global demand for its world-leading lamb automation system continued.
The system used X-ray and vision technology to deliver a high accuracy of cutting while bringing health and safety benefits by removing much of the heavy cutting activities.
Like many industries, meat processing in Australia, New Zealand and the United States continued to grapple with the challenges of improving worker safety while increasing yields, while struggling with major issues around labour availability.
Scott's automation and robotic systems provided a solution to those challenges. Its lamb-processing technology was already in use at more than 13 processing plants throughout Australia and New Zealand, he said.
Last week, the company, which has gone through a restructure, said it expected its earnings momentum to continue in the second half after returning to profit and paying a dividend in the first.
ANZ's latest Agri-Focus report said much less lamb was being exported from Australia as Australian farmers were rebuilding flocks following devastating fires and floods last year.
Lamb slaughter rates this year were expected to be slightly higher than last year but still well below 2019 levels. Sheep slaughter numbers in Australia fell 30% last year and were expected to increase only slightly in 2021.