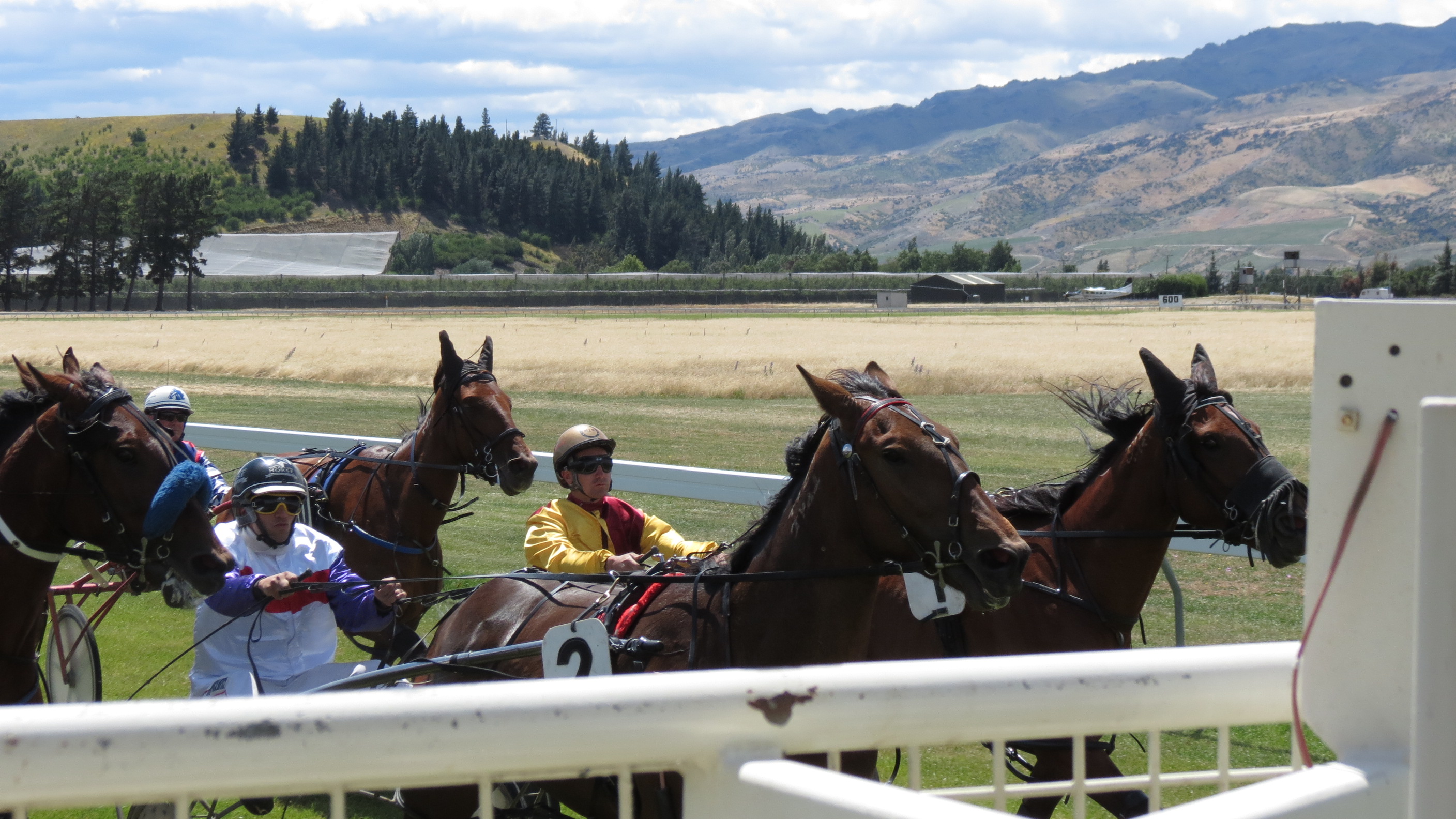 Despite chilly, windy weather, numbers attending the Wyndham Harness Racing Club's race day at Cromwell Racecourse pleased organisers.
Southern Harness Racing promotions officer Lindsay Beer said they had a crowd of about 1300 yesterday.
"We are pretty rapt with that number," Mr Beer said.
"It is probably a bit less than normal, although this year it was held on a Monday, which makes a difference," Mr Beer said.
"It is a bit chilly but for a Monday it was pretty good crowd."
There were 12 races and he was also pleased with the entries that were fielded.
Former Southern Harness Racing chief executive, Russell Freeman, now of Cromwell, was given a life membership to the club later in the day.
The adult winners of the fashion competition were Kay Benneworth, of Queenstown, and Peter Baken, of Christchurch.
In addition the club ran children's activities, including tug-of-war and sack races.
Otago Equine Hospital vet Peter Gillespie, of Mosgiel, attended the meeting with a brand new equine ambulance, which was delivered just before Christmas.
The New Zealand Horse Ambulance Trust is a charitable trust and was established about three years ago.
There are five equine ambulances in operation throughout the country.
"This is the most recent one and is for use in Otago and Southland equestrian events," Dr Gillespie said.
He said each ambulance cost about $145,000 and was funded through donations and sponsorship.
Dr Gillespie said they were hoping to add more vehicles to the fleet so Otago and Southland would have an ambulance each.
If a horse is injured, the ambulance is driven on to the track, and its floor lowered so the horse can walk on easily.
If the injury is more severe, the horse can be taken off the track with dignity, he said.
It has a crush to hold the animal in comfort and securely while it is being transported to an equine medical facility.
Volunteers operate the ambulances and the trust is looking for someone to drive the new Otago vehicle.