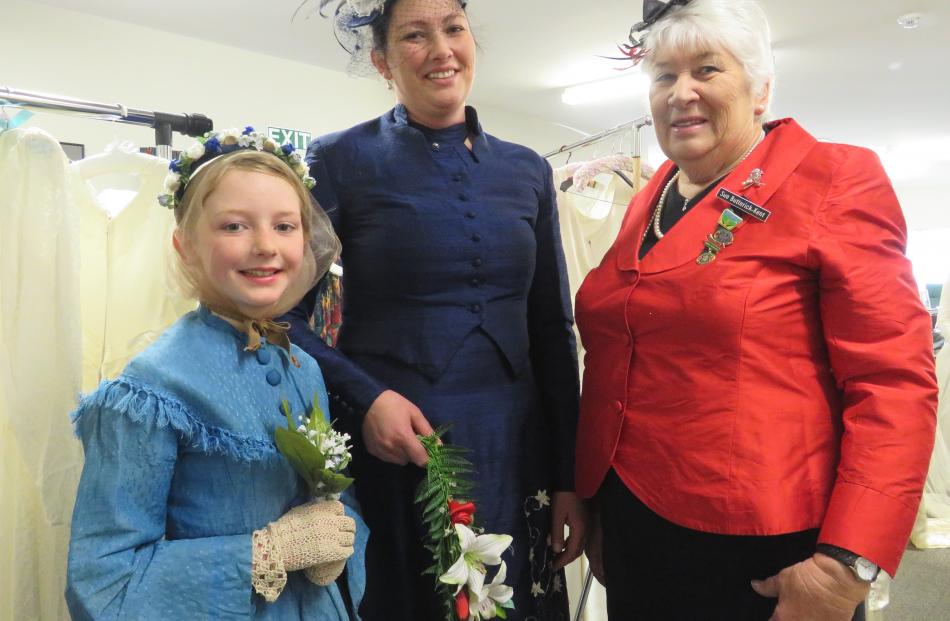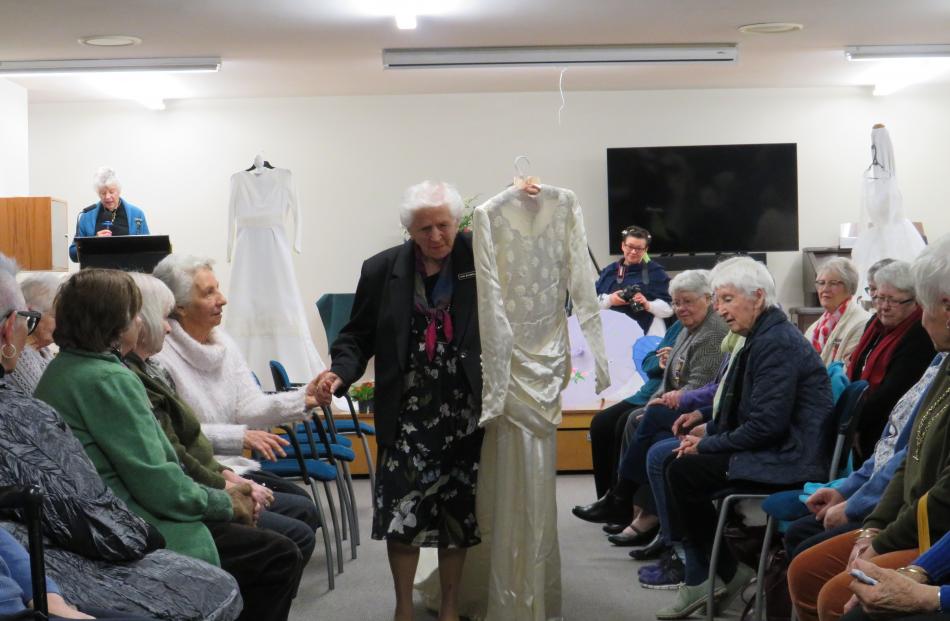 Vintage wedding gowns had a moment to shine again recently when the Mid Canterbury Federation of Women's Institutes (WI) held a wedding dresses and gowns parade during their annual federation cup day.
Year 9 pupil Maddie Page wore the wedding gown of her great grandmother Mary Page, from 1946, teamed with the veil of her own grandmother Isabell Page, (from 1976), nine-year-old Amelia Brockhurst and her mother, Emma each wore blue wedding gowns and Heidi Wilkins wore the wedding dress of her mother Mavis Wilkins (from 1973).
Amelia was wearing the blue linen wedding gown of her great, great, great grandmother from 1871, and Emma, her own wedding attire from 2009. Amelia offset her wedding gown with delicate Victorian-styled leather boots of her great, great grandmother.
The WI's annual cup day traditionally saw members vying for the Rugby Cup, in cup day entries in sections across cooking, floral works, craft, knitting/crochet and photography.
But this year members introduced a novelty wedding gown parade for fun, and it drew a crowd to the Ashburton Senior Centre with onlookers keen to see the fashions of the day.
There were 31 wedding dresses and nine bridesmaid gowns in silks, satins, linens and delicate fabrics with intricate beading, lace or button works of their times, made by brides and professional dressmakers, either worn by models such as Bella Dawson, or Milly Christie, or carried in the parade such as Jude Vaughan (1879) and Rona McConnell (1946).
Many of the gowns were the WI members' own, but some had come from past generations.
The heirloom gown worn by Amelia was owned by 20-year-old Sarah Ann Winifred Clark when she wed William Hiley, at the Tredegar parish church in Bedwellty, Wales on August, 28, 1871.