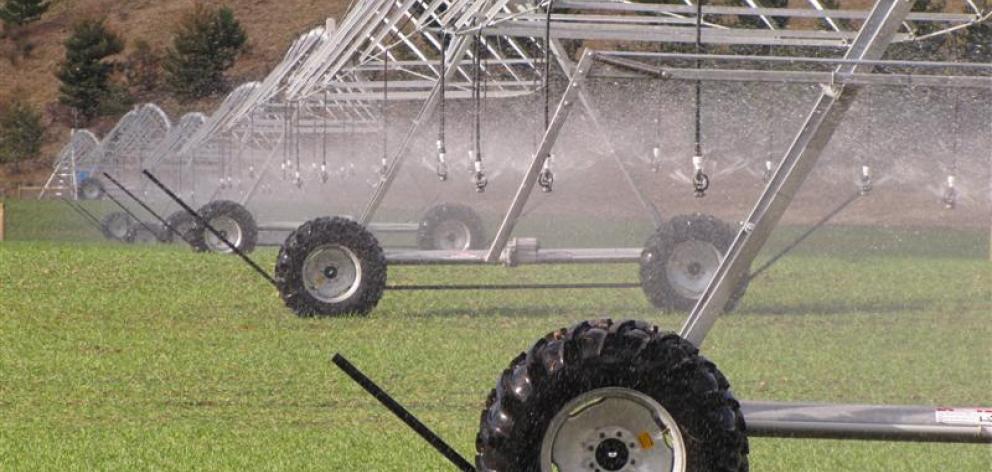 For central and western parts of the lower South Island, a La Niña summer means drier conditions and a higher risk of drought.
The Otago Regional Council (ORC) is encouraging irrigators and other water users to be mindful of these conditions as New Zealand enters a La Niña summer, characterised by warmer and drier conditions than usual.
ORC general manager regulatory Richard Saunders said people need to be responsible about their water use.
"Dry weather means less water in rivers and races, so anyone taking water needs to be mindful of their consent conditions and responsibilities and to actively monitor how much water they are taking.
"Depending on the impact of La Niña, that could become important for avoiding restrictions on water takes in the coming months.
"Irrigators have worked together to share available water during low flow events in the past, and we would hope to see that repeated over this summer if waterways start to run low," Mr Saunders said.
La Niña can happen every three to five years, and arises due to changing sea temperatures in the Pacific.
While it usually means wetter summers for the northern parts of New Zealand and windier weather on the eastern coasts, southern and inland areas experience less rain on average.
Live water flow information can be found online at www.orc.govt.nz/flow-summary.
• Contact ORC on 0800 800 033 if you have observed low flows that may be having an impact on freshwater plants or animals.