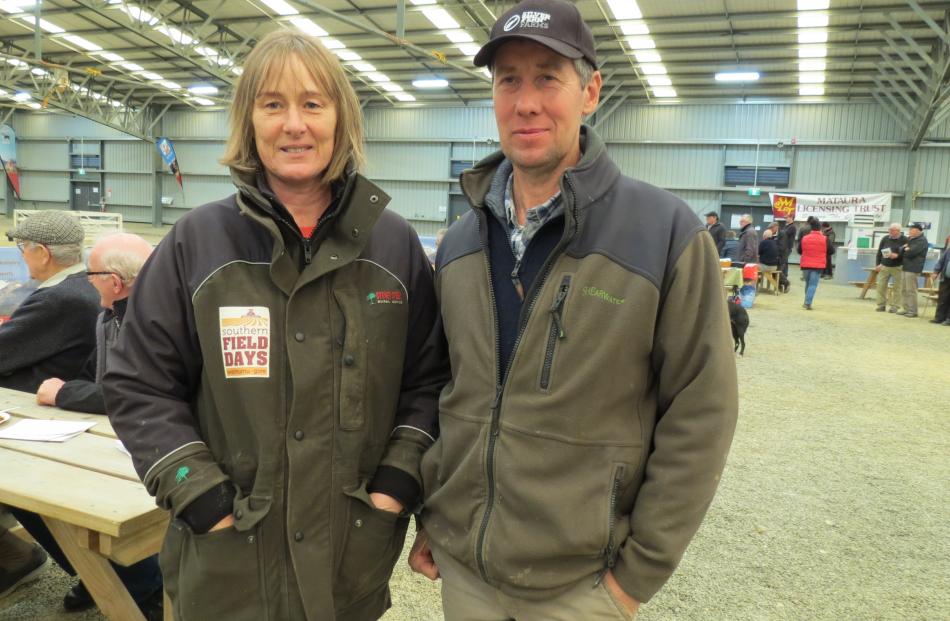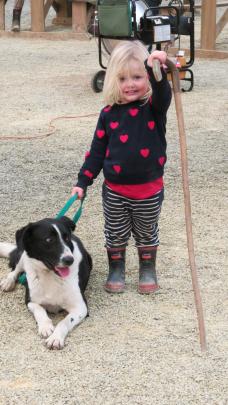 It was a quinella for Warepa Collie Club members at the annual Southern Indoor Charity Dog Trial.
Held at the Southern Field Days site at Waimumu last week, the competition attracted 139 entries from throughout the South Island and raised money for Hospice Southland.
Craig McKenzie, with Muzz, of the Warepa Collie Club, was first, with 95 points; and Steve Wallace, with Tim, was 0.5 points behind.
Craig McKenzie's father Robin, also a member of the club, was seventh with Dice (68.5 points) and Warepa also won the teams event.
Craig McKenzie, who farms sheep and beef on a 550ha property at Waitahuna, in partnership with his parents, was ''pretty happy'' with his success.
''The final results were pretty close. It was quite technical and pretty stiff competition. The top three were all good runs. I would like to thank the committee which ran it, as it was a great venue and a great course.''
Mr McKenzie had been trialling since he was about 13 but took a break when he went to boarding school.
He has competed in the charity dog trials for the past three years and had also competed in several South Island championships.
He said he and his father did a bit of training together, although much of it was while working.
He did not breed dogs, preferring to buy one that appealed.
Neil Evans and Tess, of North Canterbury, were third with 94.25 points.
The other place-getters were South Canterbury's Kevin Ashworth, with Leah, (90); Peter Binnie and Moss (87); Brian Wilson, with Jag (72).
Sarah Wilson - also a Warepa member - won the novice section with Doug (66). Jarred Stark and Spot (65) were second, and Harriet Evans and Reid were third (60).
The maiden section was won by Vic Stanley, with Don (94.25). Kirsty O'Connor and Chase were second (92.5), and Russell Peek was third with Rose (92).
Organising committee president Mike Joyce said each day finished about 7pm and there were competitors from the West Coast and North Canterbury, plus a good showing from Otago and South Canterbury.
''The final [top seven dogs] was recorded and would be televised on Country TV in October,'' Mr Joyce said.
Local farmer Stan McGibbon supplied the sheep, which grazed on the Southern Field Days site.
''We spent three days educating them as they had not really been handled with dogs.
''We broke them down into mobs of 10 to 12 and drove them around the obstacle course and fencelines to get them used to working for dogs.
''We can't expect people to travel from North Canterbury and have sheep unmanageable.''
He said the event attracted the most support from Otago, although there were a lot of good dogs in Southland.
''We are trying to educate some fellas to help us out and it is getting better every year.''
For Mr Joyce, the highlight of the event was the way the committee worked together to make the trials a success.
He said there the event had taken a lot of work to organise, and he thanked those who organised and supported it.
It is too early to determine how much money will be given to Hospice Southland and a final figure will be known in two to three weeks.
Last year's event raised about $9500.