Connemara Wapiti 8th annual Sire Bull Auction
Sunday January 20, 2019, at 2 pm.
Welcome for inspection from 1 pm.
On the property at M.I. and B.M. Hagen, 415 Weir Road, Manapouri
Enquiries: Murray Hagen 021 220 7889
Auctioneers (Rural Livestock): Craig North 027 473 0864, Adam Whaanga 027 418 3438
Producing a breeding animal which can boost the performance of deer farmers' animals is the focus for Murray and Beverly Hagen's Connemara Wapiti Stud in Manapouri and this is being achieved by embracing the benefits provided by Deer Select, New Zealand's national deerrecording database.
''The advent of Deer Select shows that the deer industry can learn from dairying with a more intensive use of animal performance data to both improve qualities and provide information that helps buyers make informed decisions about the sires they purchase,'' Murray Hagen said.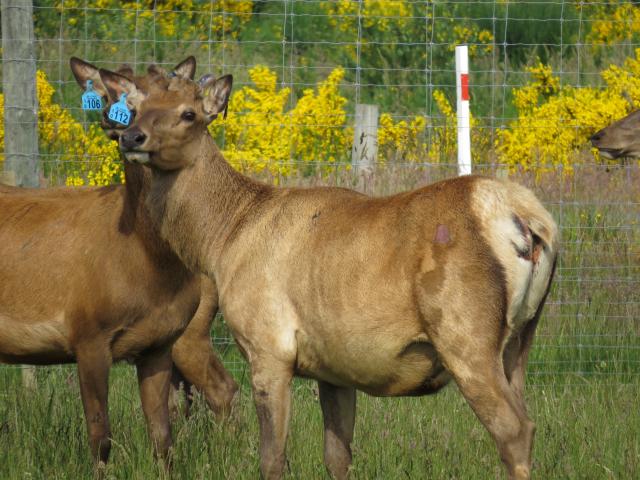 He said that obviously not all wapiti are created equal and the advent of data via Deer Select has been a godsend in helping the industry move forward.
Deer Select stores pedigree and performance (trait) records, then uses this data to provide estimated breeding values and economic indices. Deer stud breeders can use these breeding values and indexes to make selection decisions and monitor their genetic progress within the nationally recorded herd. Commercial herds can use breeding values and indexes to select stud breeders and make purchase decisions based on directly comparable data across different stud herds.
The Hagens moved to the Manapouri Basin 19years ago and bought the wapiti stud in 2004.
Ten years ago they crossed Fiordland elk with wapiti bulls and Murray said they got an amazing response and things had blossomed from there.
There have now been eight years of open sales at Connemara.
Murray said the pace of genetic gains made across the board by Connemara's wapiti during the past five years had been exceptional and this had flowed through to strong results at the sales.
''Because we can back the quality of the stud's sires with hard data and proven results, buyers are able to make much more informed decisions at purchase time,'' he said.
Murray joined Deer Select six years ago and has also been involved in promoting advances being made in the sector to other deer farmers.
He said there were still advances to be made for the industry. All the wapiti Deer Select studs are now scanning for all important eyemuscle, which has proved to be linked with tenderness and flavour.
He said the focus continued to be on getting more meat on the animal to produce better boning out numbers.
The success in achieving this is borne out by increases in killing weights and the fact killing dates have gone forward and this is benefitting commercial farms.
Crossing a Connemara sire over a red hind would produce fawns reaching 70+kg dressed weight and hinds within 3kg in 11-12 months returning $800+ to the farmer.
With Connemara's genetics, velvet is still an important part of the process and the stud has proven it can provide high live weight gains alongside strong velvet performance.