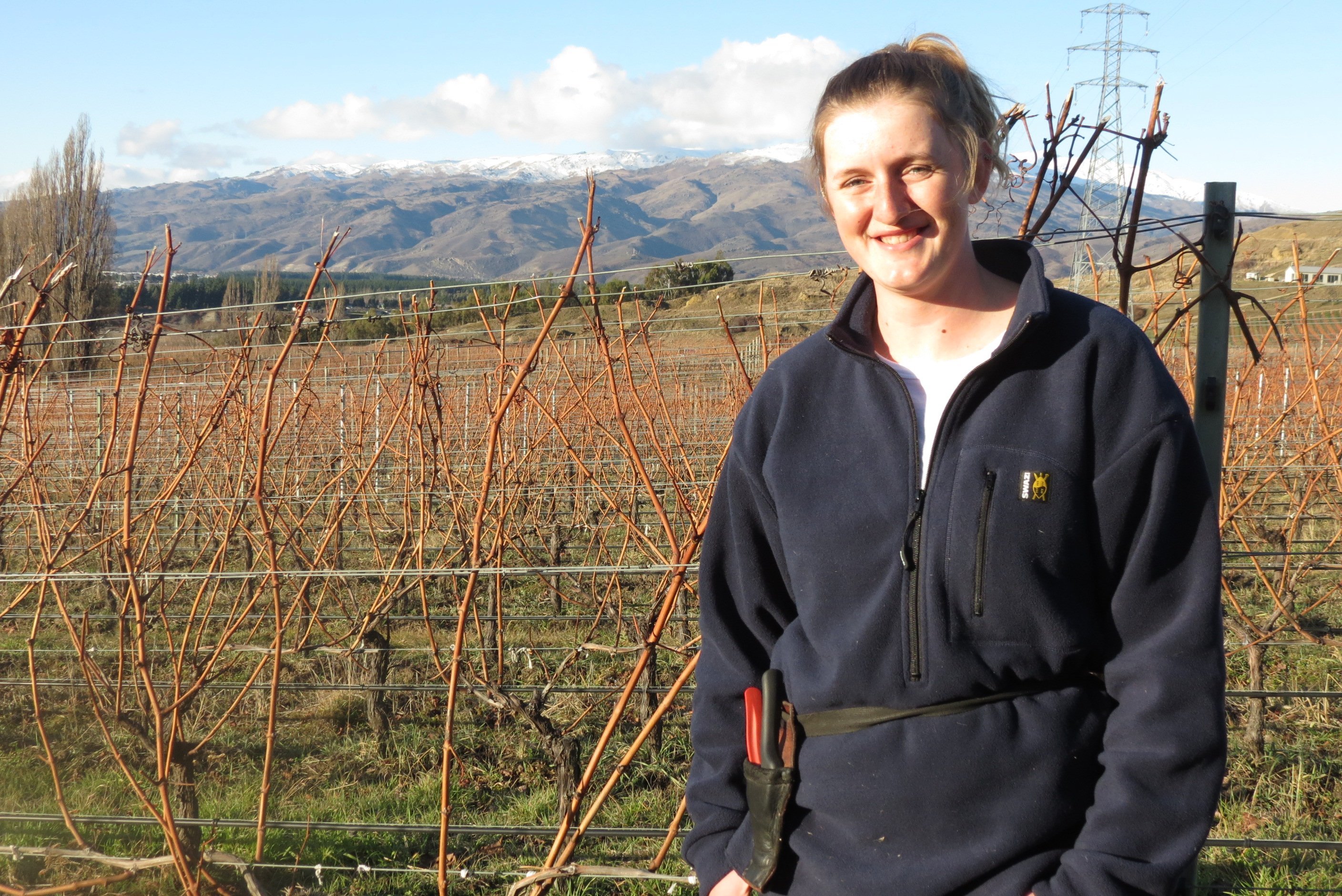 Nina Downer has never questioned becoming a viticulturist, and that focus paid off on Thursday when the young Felton Road Wines worker was named Central Otago Corteva Young Viticulturist of the Year.
Miss Downer (23) said that growing up on a dairy farm in the Wairarapa, she always knew she wanted to work outside, and had a passion for soil and plants.
She went straight from high school to Lincoln University to study for a bachelor of viticulture and oenology, diving into the theory of winemaking, she said.
As the practical component of her course, she worked at Dry River Wines in Martinborough, which allowed her to learn her trade while staying close to home.
She loved the diversity of the job and being part of a small team, and following what she refers to as "the Covid harvest" of 2020, she moved to Central Otago and joined the Felton Road team in Bannockburn.
Next week, she will mark two years in the job.
The young viticulturist of the year competition was held at Otago Polytechnic's Central Campus in Bannockburn, where eight competitors battled it out in the chilly vineyard.
Miss Downer won $1000 cash, an educational trip with Corteva and an AEG chainsaw.
She will head to the national final in Marlborough at the end of next month to represent Central Otago.
"I'm looking forward to it," she said.
"It's going to be a challenge and a way to test myself and learn a lot of new things."
Maia Wylie from Earnscleugh vineyard Two Paddocks came second and Dylan Crawford, also from Two Paddocks, took third place.
Ms Wylie will also join the other runners-up from around the country at the national final as part of an educational trip provided by the New Zealand Society for Viticulture and Oenology.