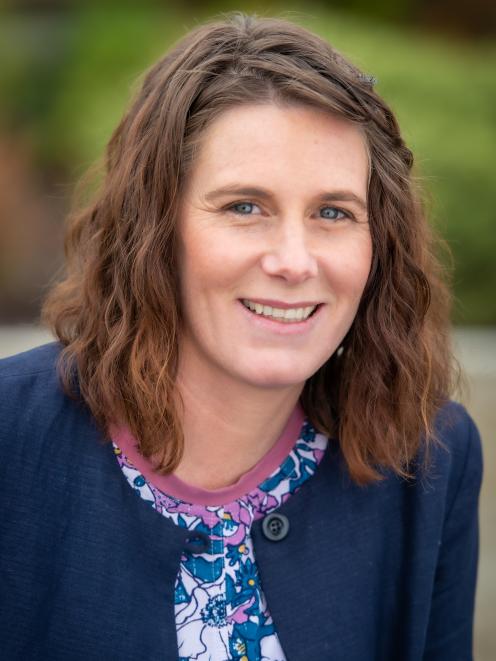 Former Nuffield scholar Kate Scott, of Cromwell, has joined the national scholarship programme's overseeing body as a trustee.
The New Zealand Rural Leadership Trust (Rural Leaders) runs both the Nuffield New Zealand farm scholarship programme and the Kellogg rural leadership programme.
She replaced trustee James Parsons.
"It was an opportunity for me to give back and support the trust, which helped support my scholarship.
"I am looking forward to working beside other board members to provide learning and rural leadership opportunities throughout New Zealand," she said.
Ms Scott co-founded LandPro, which provides aerial surveying, resource management and environmental and technical services, in Cromwell in 2007.
She is an executive director and the company now has additional branches in Gore and New Plymouth.
She is married to Scott Levings and they have three boys: George (9), Ted (6) and Henry (4).
Ms Scott was one of five people to be awarded Nuffield scholarships in 2017, and the following year, travelled to the Netherlands for a global farming conference.
That was followed by an eight-week tour of another six countries, looking at different farming systems and technologies.
Later that year she spent another two months visiting another six countries, looking at environmental policies and new technologies that could be used in New Zealand.
Her scholarship enabled her to look at other countries' drivers from an agricultural and food point of view, she said.
Getting better outcomes for the environment and farmer engagement required a "ground-up approach rather than a top-down approach, driving change from the ground up rather than telling people what to do all the time".
As a result of her research, she wrote a report "Enabling better environmental outcomes in agriculture", which she submitted to the Nuffield board in 2019.
She was to present it during the Nuffield2020 triennial conference earlier this year, but it was cancelled because of Covid-19 restrictions.
Ms Scott will attend her first board meeting soon in Christchurch.