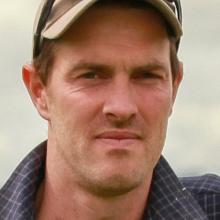 Two southern farmers are set to join the board overseeing the FMG Young Farmer of the Year contest.
James Goodwin (31), who convened last year's grand final in Invercargill, and Nigel Woodhead (31), the winner of the 2017 grand final, will join the New Zealand Young Farmers contest board in July.
Mr Goodwin, a member of Waitane Young Farmers, runs a 480ha farm at Gore that he leases off his parents, running 4000 ewes and 1000 hoggets.
Mr Woodhead leases his parents' 400ha sheep and beef farm near Milton and has been farming since 2015.
He has almost completed the Kellogg Rural Leadership programme, while Mr Goodwin was a 2018 New Zealand Young Farmers excellence award winner.
The pair will replace Cole Groves (Mid Canterbury) and Dean Rabbidge (Southland), who first joined the committee in 2014.