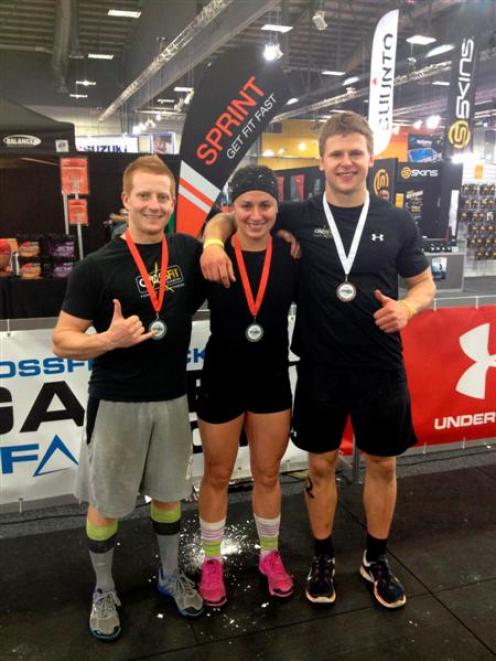 Dunedin athletes competed with distinction at a Crossfit event in Auckland over the weekend.
The Auckland Crossfit games attracted more than 60 male and 25 female athletes from around the country. Competitors were forced to go through a variety of exercises, slotted into seven separate events.
These included running, weightlifting and pushing a shed as all-round fitness was truly challenged.
The event is the closest thing to a national championships for athletes who work out at Crossfit gyms.
A Dunedin personal trainer, Ben Thompson (24), won the final round of the event and finished second overall, just pipped by Aaron James, of Palmerston North.
James is a former Manawatu rugby player.
Close behind Thompson in third place was another Dunedin athlete, Richard Laming (21), who was second in the final event.
Laming, a University of Otago student, pushed Thompson the whole way and showed good strength throughout the two days.
In the women's grade, University of Otago student Bailey Rogers gained second placing overall, finishing just behind Kate Mitchell, of Auckland.
Rogers (21) was a clear second, well clear of third place-getter Jenn James, of Manawatu.