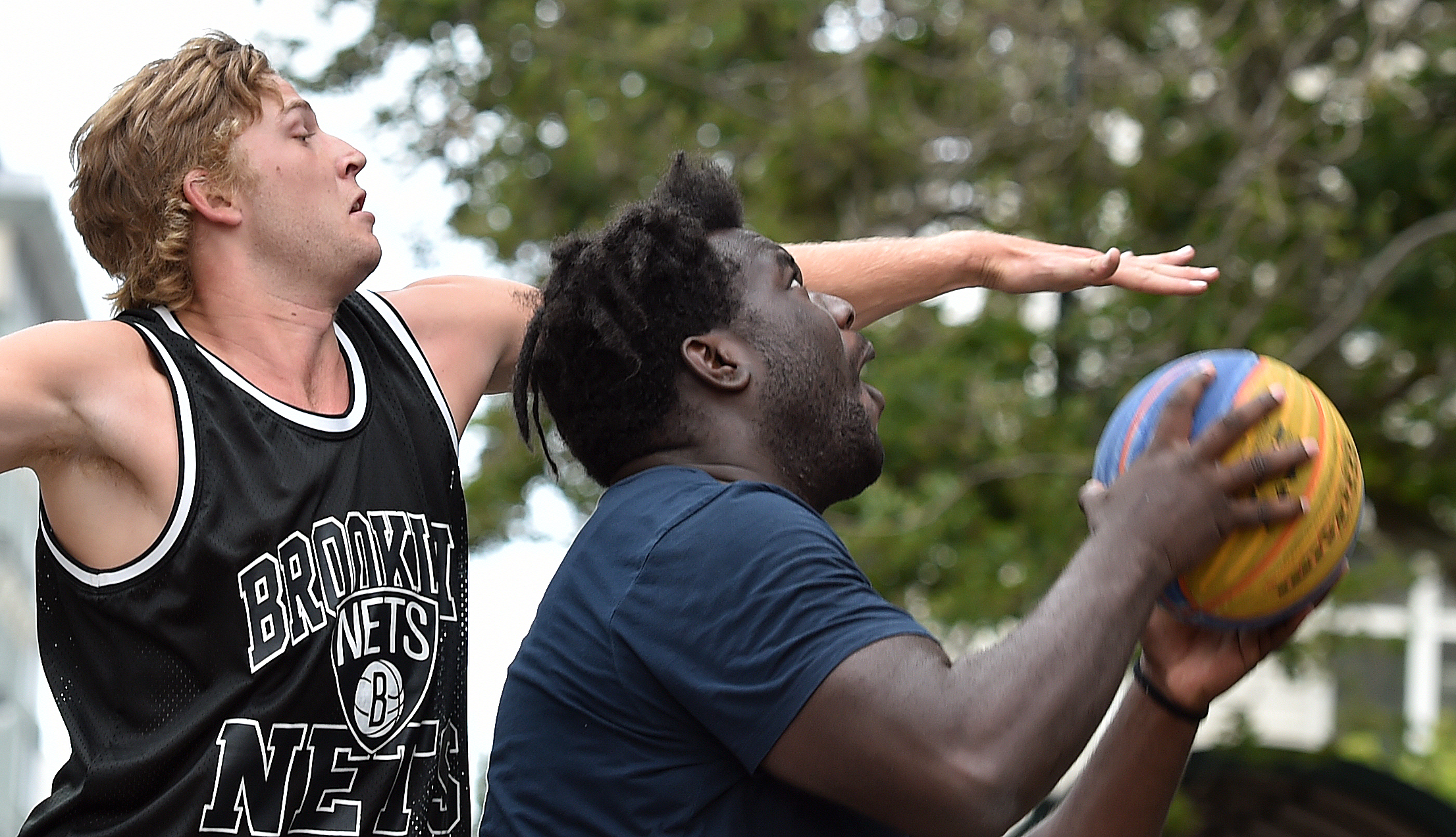 Squids big man Samson Aruwa looks for the basket while Caleb Munro comes over to try to stop him at a three x three tournament in the Octagon, Dunedin, yesterday.
Aruwa was part of the Squids team which won the senior men's title for the fifth year in a row.
The side, which was made up of Aruwa, Darcy Knox, Matt Dukes and Josh Aitcheson, beat the Onion Rings in the final 11-5 after skipping out to an early 5-1 lead.
They can now go forward to the national final in Auckland on March 9.
More than 30 teams from under-15 up to senior turned out at the tournament.