The South Pac Magic and Falcons Dandelions will take unbeaten records into their match-up next week.
Both sides moved to three wins from as many games in women's club basketball on Tuesday night.
The Magic overcame a slow start to beat the Andy Bay Falcons 67-38, while the Dandelions beat South Pac OGHS 83-40.
In the late game, Ajax moved to two wins with a 54-39 victory over Varsity.
The Falcons threatened an upset early on, holding the Magic to just seven points in the first quarter and taking an 11-7 lead.
However, the Magic responded by giving up just eight second-quarter points, while piling on 22 itself.
Georgia Te Au hit twice from deep as she chipped in with eight of her game-high 13 points in the period.
That took it to 29-19, before the Magic pulled away after halftime.
Millie Simpson (12 points) scored eight third-quarter points, before a third three-pointer from Te Au took the score to 50.
Stirling Walker-Pitman reached double figures, too, in the fourth quarter, as the Magic stretched out what ended as a comfortable win.
Tarryn Dickson top-scored for the Falcons with 10 points.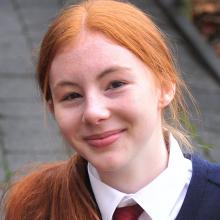 Sereana Rokotakala and Annabelle Ring were once again influential for the Dandelions.
They had 19 and 18 points respectively as the side took a big win over OGHS.
It increased its lead by just over 10 points each of the first three quarters to lead 71-32 at the end of the third quarter.
OGHS kept the fourth quarter to 12-8 but was unable to close the gap.
Forward Abby Harris showed plenty of class for OGHS with 16 points.
In the late game Ajax held Varsity to two third-quarter points to notch its first win of the season.
It trailed 23-20 at halftime after a scrappy first half.
A run of baskets to Tracey Kelly helped it take the lead, before Nicole Ruske found her groove and gave Ajax a 39-25 lead at the final break.
Ruske continued to be influential down the stretch, scoring 11 of her 20 points in the fourth quarter to hold the double-digit lead.