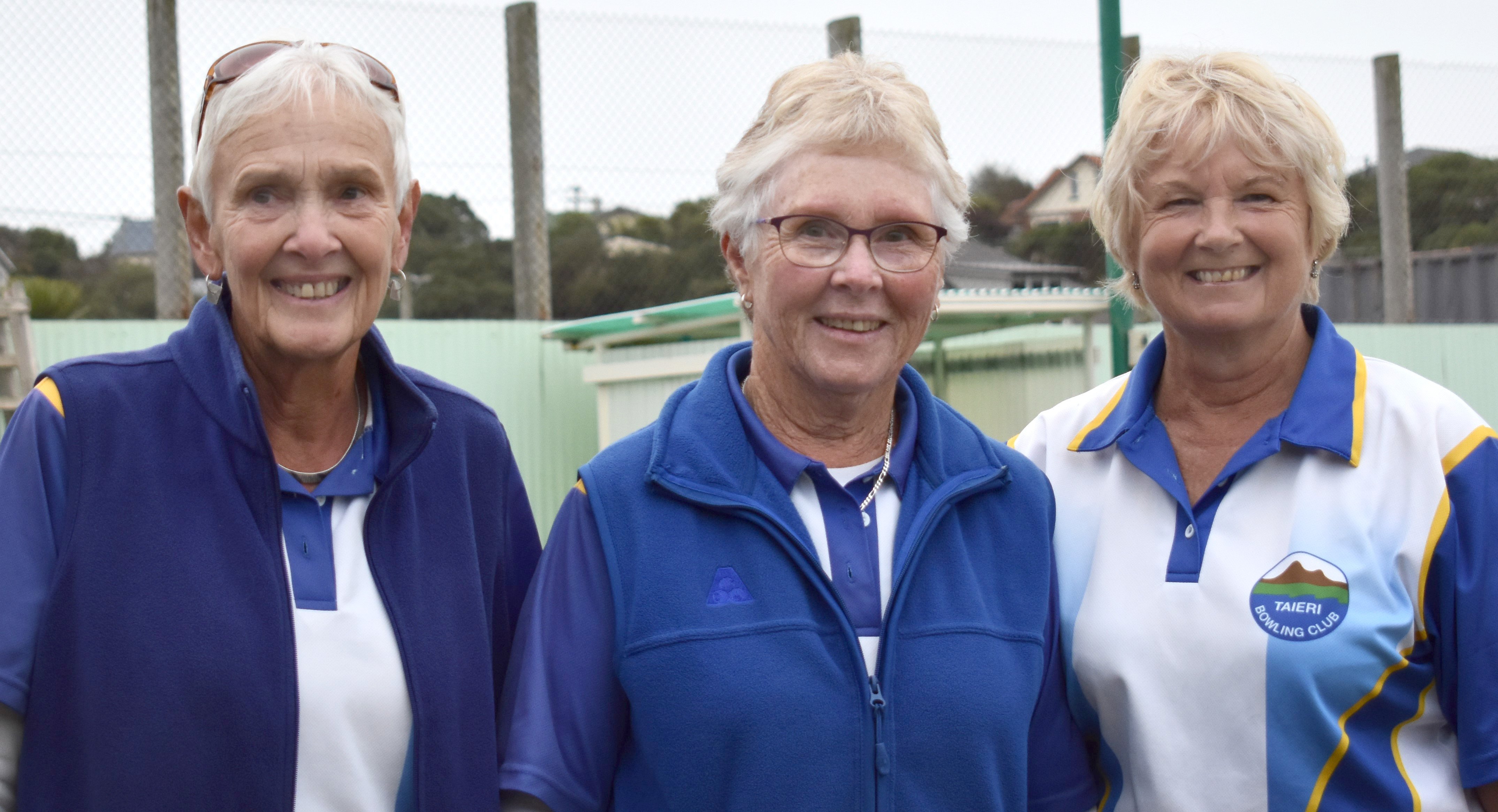 It proved to be all one-way traffic as the Taieri trio of Judy Robertson, Jean Young and Beth Brown defeated North East Valley 18-8 to win the champion of champions women's triples at the St Kilda Bowling Club on Sunday.
In the best of 18 ends, Taieri leapt out to an 8-0 lead after four ends in a dominant display before the North East Valley combination of Bronwyn Stevens, Ange Francis and Brook Craik troubled the scorers.
Although North East Valley had closed the game up to 11-8 after 13 ends, Taieri got on another roll, leaping out to an 18-8 unassailable lead after 17 ends and an early conclusion to the contest.
Robertson said they had everything to play for in the final after a narrow escape against the St Clair trio of Bev Knox, Gaynor Moss and June Pickles in the semifinal.
The side was behind on the last end but a miracle bowl by Robertson led to an 18-17 win.
Robertson said getting the numbers on the board early was key to winning the final.
"Beth was playing very well up front and Jean came in with some real pearlers as well and occasionally I did a wee bit of work myself," she said.
For Robertson it was her third title for the season, after earlier winning the mixed pairs with Jeff Purdon and the ladies centre pairs with Young.
Sunday's triples title is Robertson's 11th centre title, while it was Young's seventh and Brown's 17th.
• The final of the men's champion of champions triples between Nigel Birkbeck, Jonty Horwell and Kelvin Buchanan (Kaikorai) and John Kilen, Pete Andrews and Jim Finnerty (Taieri) is set to be played at Kaikorai Bowling Club on Thursday at 5.15pm.