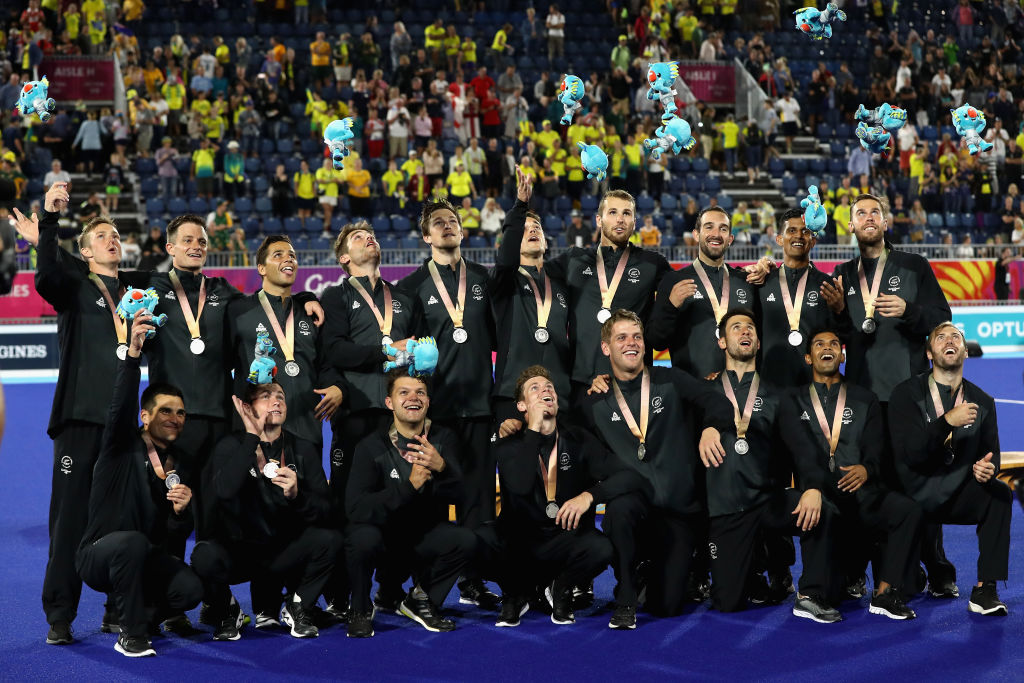 Winning the Commonwealth Games men's hockey final proved a step too far for New Zealand as they slumped to a 2-0 loss to Australia yesterday.
Silver is still an outstanding return within the context of the tournament.
Coming in, the Black Sticks were ranked ninth in the world, and fourth in this event behind Australia, India and England.
They exceeded expectations.
There was no lack of hunger or courage on their part, but the hosts exemplified why they are ranked No.1 in the world. They maintained a legacy of six consecutive gold medals stretching to the sport's debut at Kuala Lumpur in 1998.
Kiwi hockey fans can absorb the fact New Zealand have enjoyed their most successful Games campaign. The women claimed a pioneering gold earlier in the day, defeating Australia 4-1.
The Australian men swarmed through the midfield like green and gold hornets to dominate through a symphony of position, possession and pace. It was hard to imagine any of them ever missing too many buses.
New Zealand clung to parity in the first quarter, but it was too tough to sustain. Two goals were conceded in the approach to halftime.
The first came in the 21st minute via a delicate Aaron Kleinschmidt feed into the goal mouth.
The second was from a penalty corner in the 28th, as a Matthew Dawson meteor seared into the netting.
From there, Australia maintained an even hand. They kept up their intensity but without any over exertion.
"They handled the ball well at the back and in the midfield," New Zealand coach Darren Smith said.
"They had a bit more surety in the first half. They deserved to win that game and we looked like we were chasing a bit."
New Zealand suffered a penalty stroke in the 55th minute, but Australian captain Mark Knowles could not convert as goal keeper Richard Joyce returned for a late cameo.
The Black Sticks' skills were evident, but less prevalent than Australia's. They struggled to press up against a wall which Donald Trump would be proud of.
At times Hugo Inglis looked like he had the ball on a leash doing slalom; Arun Panchia and Kane Russell were guard dogs patrolling their respective patches; Shea McAleese and Dane Lett consistently put their bodies on the line.
"It took 14 years for me to make a Commonwealth Games final," McAleese said, as he hobbled about on a suspected broken little toe.
"I don't think it has set in on some guys how special it is to make it. Some of these young guys are freakishly skillful - they make me look like a cone in training.
"Unfortunately I don't think we really turned up to play today."
McAleese said they got rid of the ghost of Rio, when they were ousted by Germany in the last moments of their quarterfinal.
"This team has been hammered in the past, and rightly so, by media and the public because we've come to tournaments and haven't fronted well enough.
"The good thing about this tournament is that we fronted on more occasions than not."
Until last night the men's side had secured silver at Manchester in 2002 and bronze at Delhi in 2010.
Prior to the tournament, McAleese summed up New Zealand's record at the Games.
"This is my fourth Games and at the three previous ones we have definitely underachieved."
You could not make that case here.