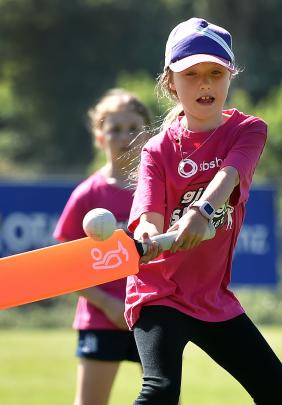 Young cricket lovers Cadence Lane (11), Rita Hamilton (8) and Frankie Parsons-King (11) took part in a community cricket festival at the University Oval yesterday.
The event was part of Otago Cricket's ''women and girls week'' to promote the sport to females.
It continues with events in Invercargill, Alexandra and Oamaru.