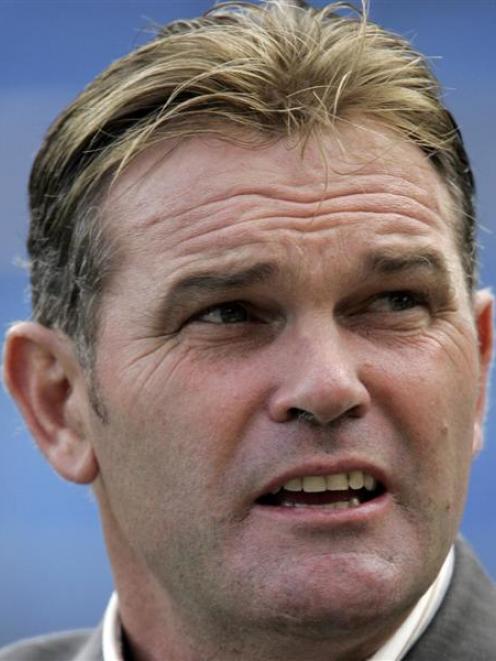 One of New Zealand's greatest batsmen, Martin Crowe, is understood to have set fire to his New Zealand Cricket blazer in protest at the demotion of Ross Taylor as captain.
Crowe, a mentor and vocal advocate of Taylor, wrote a pained column on the website cricinfo.com when Taylor was stripped of one-day and twenty/20 captaincy, and turned down the the offer to continue as test captain.
But it seems that very public baring of his soul was followed by a fiery ritual he now wants to keep private.
New Zealand golfer Ryan Fox retweeted a message from Crowe's @MartinCrowe299 account: ''Burnt NZ cricket blazer Dec 7, 2012. RIP.''
Crowe's account has since been deleted, along with the tweet. Fox's retweet is also no longer on Twitter.
A source said Crowe had destroyed the blazer so ''he would never be tempted to wear it again''.
Crowe, however, was not keen to elaborate.
''With respect ... no comment now or ever,'' he texted.
His support for Taylor during the messy episode, which resulted in a partial mea culpa from NZC chairman Chris Moller and chief executive David White in Wellington yesterday, has been unequivocal.
In his Cricinfo column he wrote: ''Over the last week NZC destroyed the soul of Ross Taylor, easily our best player. They have apparently apologised for the way his sacking from the captaincy was handled. Nevertheless, they have amputated his spirit and there is no prosthetic for that. And yet NZC goes unaccountable. They continue to strip the worth from players and, therefore, as an organisation, they have definitely become worthless.
''The leadership has been poor in the past, but the fish head couldn't smell any worse now. From the chairman to the CEO to the coach to the manager, they have all played their collective part in what is arguably the most botched administration in New Zealand sporting history.''
Crowe (50), has had a love-hate affair with NZC for several years now.
In October, Crowe revealed he was suffering from lymphoma.