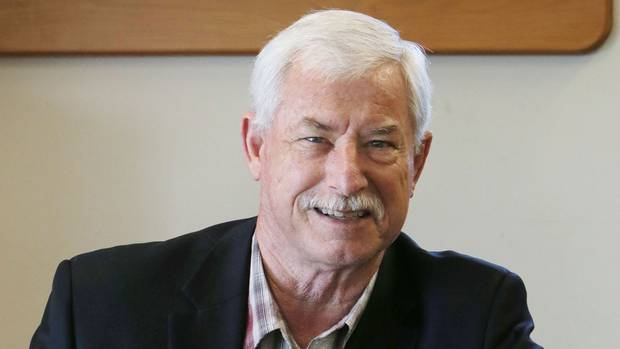 New Zealand cricket legend Sir Richard Hadlee has bowel cancer.
A tumour was discovered last month during a routine, three-year colonoscopy. 
The country's greatest fast bowler has since had an operation to remove the tumour.
This operation went well and the 66-year-old has made an excellent recovery.
As a safeguard, further treatment in the form of chemotherapy will commence shortly and last for a few months.
His wife, Lady Dianne, said Sir Richard was expected to make a full recovery over time.
"Our reasons for making this statement are a desire to be transparent, and to prevent the inevitable speculation and incorrect rumours.
"I would also request people's understanding and acceptance of our request for privacy while we go through the next few months, both for ourselves and for the extended Hadlee family."
The right-arm fast bowler, who was the first player to take 400 test wickets and held the record for most wickets until India's Kapil Dev surpassed it in 1994, was also a handy all-rounder scoring two test centuries.
Sir Richard retired in 1990 with 431 test wickets.
- NZME and Reuters