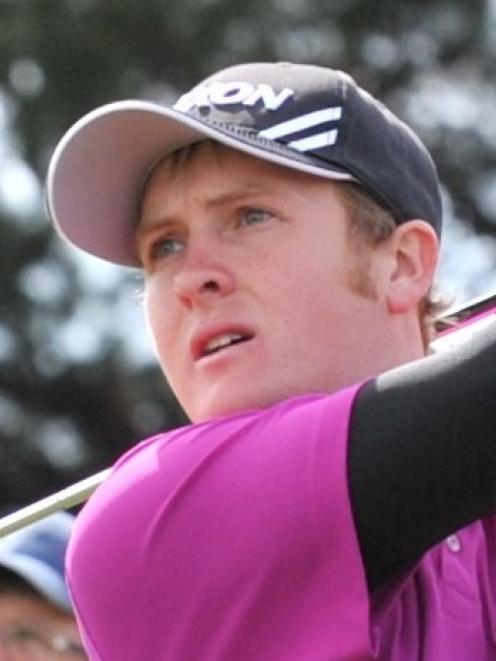 Southland No1 Vaughan McCall has finished as the best of the Kiwis at the South African Stroke Play Championship after he secured a top 10 finish in George.
The 21-year-old from the Gore Golf Club carded a three under par 69 in the final round at the Oubaai Golf Resort and Spa to finish 10 shots back from the champion Haydn Porteous.
The South African became only the third player in the history of the South African Stroke Play Championship to defend his title.
Porteous closed with a final round of 69 to win by two strokes on 13-under-par 275. Werner Ferreira took second place on 11 under with a final round of 69, and Argentina's Alejandro Tosti finished third on 10 under with a closing 70.
He joins Dale Hayes (1969 and 1970) and David Suddards (1978 and 1979) as the only players to have defended their national Stroke Play titles.
McCall, who had rounds of 73, 68, 75 and 69 to finish on a three under par total, will now return home to prepare for his own title defence of the New Zealand Stroke Play at Paraparaumu Beach from March 21-24.
McCall made history in 2012 when he became the first golfer in 24 years to win both the NZ Stroke Play and the NZ Amateur Championship in the same year.
Manawatu amateur Josh Munn, who got into contention at the halfway stage with a superb seven under par 65, faded in the final two rounds with scores of 73 and 78 to slip back to a share of 29th place.
The other two Kiwis in the field, Tyler Hodge of Levin and Blair Riordan of Takaka, missed the cut.