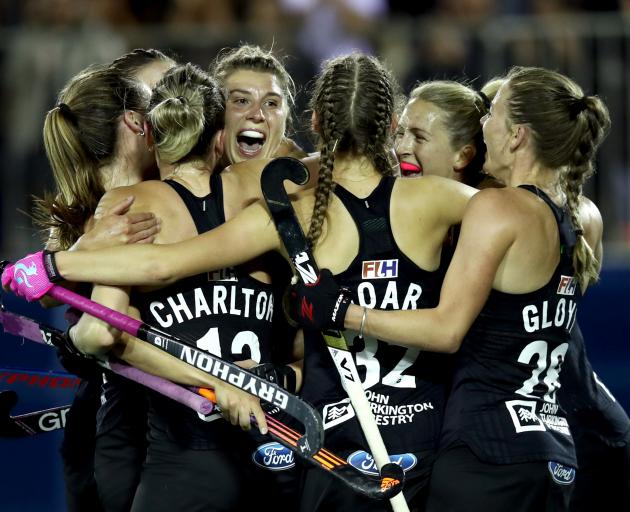 A resurgent women's Black Sticks will take on the Netherlands in the final of the Hockey World League tournament.
Their 1-0 victory over the second-ranked England at Harbour Hockey Stadium has given the New Zealanders a chance in Sunday's final - an outcome which seemed unlikely just days ago.
After losing all three pool games, hopes were not high of the hosts progressing deep into the tournament.
However, after two solid performances in elimination games, the Black Sticks could now emulate Argentina in 2015, who finished bottom of their pool before reeling off three straight wins on their way to the title.
The Netherlands saw off South Korea on Saturday night in their semifinal, and will be very tough to beat.
The Dutch have yet to concede a goal, beat the Black Sticks 4-0 in pool play, and have been comfortable in every contest to date.