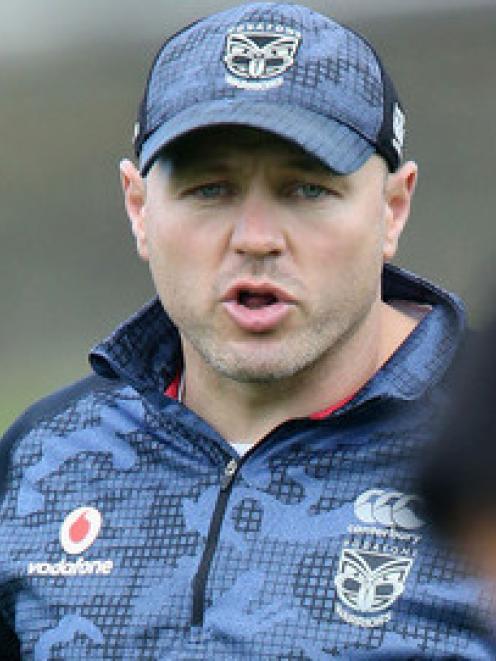 Billy Moore's controversial "coconut style' comment shows that the NRL still has work to do to in educating people involved in the game about racism, says Warriors coach Andrew McFadden.
McFadden accepts that Moore did not mean to cause offence with his comments on FOX Sports' NRL30 on Thursday night, while discussing the Warriors finals prospects with injured halfback Shaun Johnson missing from their line-up.
"I don't see them losing the ability to still score points," Moore said. "They get points because they play that coconut style, Polynesian sort of football ... throwing it around."
McFadden described Moore's remarks as ignorant and indicative of the lack of understanding within the NRL, of Maori and Polynesian culture, but said the Warriors players were not overly alarmed by the comments.
"It is ignorance and I don't think there was any malice in it but it does show you that we've still got a bit of a way to go. They're some insensitive remarks that he's made," said McFadden.
"We've spoken about it as a group and as individuals but we're not going to make a big fuss out of it.
"The boys aren't too concerned with it, probably because there was no malice in it. But it's certainly something that the game's got to be aware of."
McFadden expressed disappointment that Moore's comments come when the debate around the booing of Indigenous AFL player Adam Goodes was such a major issue in Australia. "It's just a reminder that we've got a bit of a way to go as a society, for that equality."
By David Skipwith of the New Zealand Herald