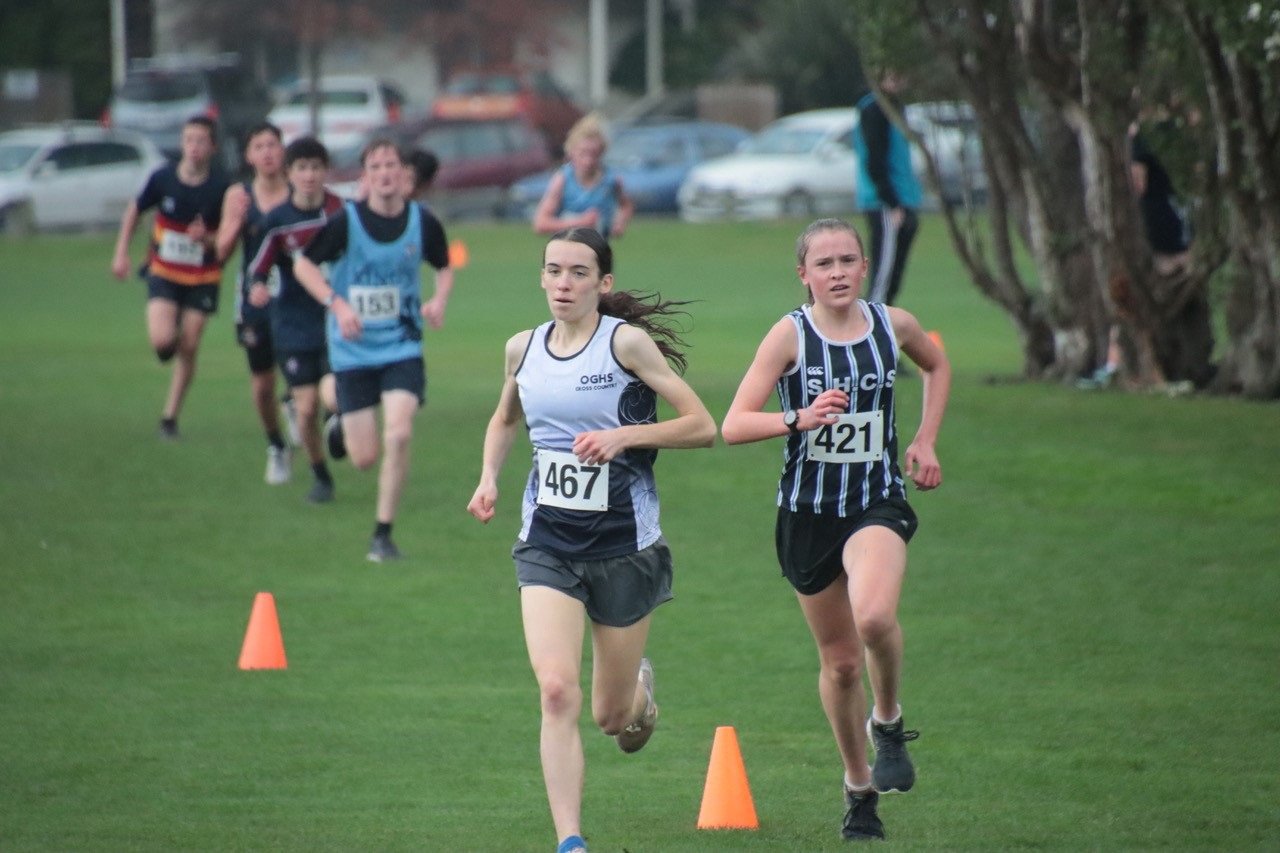 Otago Girls' High School's Catherine Lund (left) and St Hilda's Collegiate's Zara Geddes compete in the Otago secondary schools Logan Park Road Race on Tuesday afternoon.
The race was the first of four in the Otago Secondary Schools Cross-country Series, to be held over the next four weeks.
Lund won the senior girls race from Geddes, while Otago Boys' High School duo Jake Owen and Dan Hayman were first and second respectively in the senior boys race.
Columba College's Lila Rhodes beat Julz Hastie, of St Hilda's, for the junior girls title, while Otago Boys' claimed a trifecta in the junior boys race with Ruie Hyslop, Angus Oberlin-Brown and Hugo Barsby taking the top three spots.