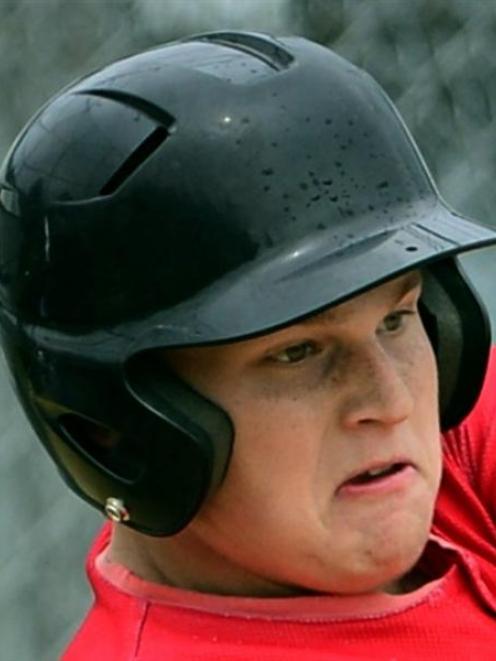 A rare Saints loss might have offered a skerrick of hope to the three chasing teams in the Dunedin premier competition.
Bottom club Dodgers beat the runaway leaders 3-2 at Ellis Park on Saturday.
Saints still have a healthy lead at the top of the table - they have 73 points, followed by Cardinals (56), Ellis Park (33) and Dodgers (29) - but there is nothing like a surprise defeat to get teams excited.
The Dodgers-Saints clash was an epic game of cat and mouse. Dodgers scored from a Cam Watts double in the first inning; Saints responded with a run. Dodgers scored on an error in the second; Saints responded with a run.
It was 2-2 through the third, fourth, fifth and sixth innings as neither side could produce consistent offence.
In the end, the key play was relatively simple. A Watts single scored Colin Gillespie to give Cardinals the lead in the final inning, and this time Saints could not respond.
Earlier, Saints had posted a 5-2 win over Cardinals, despite being held scoreless through the first four innings.
Saints finally grabbed the game's first run in the fifth, then rattled on four runs in the sixth through two errors, a wild pitch and a sacrifice fly.
Cardinals scored consolation runs in the sixth and seventh innings, the latter from the first of Crete Whaanga's two home runs on the day.
Whaanga and fellow slugger Lyall Scott had the hits that counted to lead Cardinals to a 6-5 win over Ellis Park.
Ellis Park led 2-1 after the first inning, but Cardinals levelled in the third and then took the lead in the 5th when Hoani Iva-Keen singled home Mitchell Finnie.
Cardinals took control of the game with three runs in a sixth inning that included a Whaanga home run and a Scott triple that scored Corey Parker.
Ellis Park fought to the end, scoring three runs - with two outs - in the final inning. Scott Dundas stroked a two-RBI single, and Ryan Williams had an RBI single.
In the early game, Ellis Park scored in bunches to grab an 8-4 win over Dodgers.
Two Ellis Park runs in the first inning were followed by two more in the third, with Dundas hitting an RBI double and Will Meiklejohn an RBI single.
In the top of the sixth inning, Ellis Park again came up with a flurry of runs (four) with just one out left. Krizevac Tuitea blasted a two-run homer, Williams belted an RBI double and Mark Ludlow singled in a runner.
Dodgers, meanwhile, found their own scoring touch but it was limited to a single inning, the third. They scored four runs, including an Andrew Wilson double.