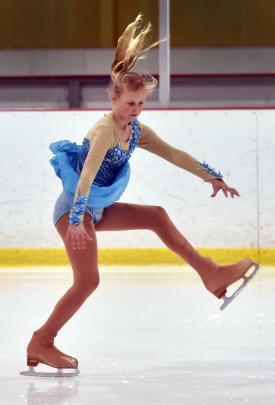 The action concluded yesterday in the South Island figure skating championships at the Dunedin Ice Stadium.
The temperature was chilly outside but there was nothing cold about the performances on the ice as more than 120 skaters went through their paces over the past three days.
Alexandra, Canterbury Masters, Christchurch's Centaurus, Ice Sports Southland and Queenstown clubs were represented. There was also two guest skaters from further afield.
The Challenge Cup, awarded to the best-performed club across all grades, was won by Centaurus. Dunedin had won it in the previous three years
Skaters from beginner grades in Kiwiskate to international senior levels competed. The championships were one of the last qualifying competitions for the national championships.