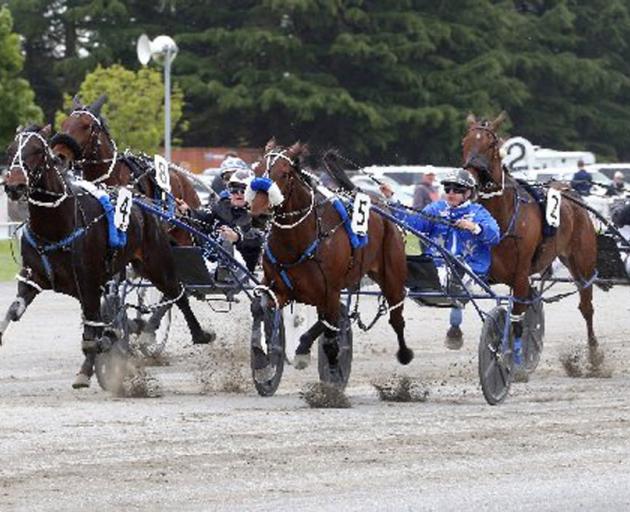 DriverTim Williams is cer­tain Dream About Me will strip a fitter pacer at Addington tonight than she did a week ago - he just is not sure whether stable­mate Thefixer will be just as improved.
The answer to that question could decide the first group race of the harness season, the $30,000 Maurice Holmes Vase.
Williams will partner Dream About Me, who has not won a race since the 2016 Auckland Cup but has rarely gone abad one since either.
Last season she was dogged by bad luck and chasing Lazarus, and the now 6yr-old mare pro­duced the run of the race in the first open-class contest of the season at Addington last Thurs­day.
Tipped by champion trainer Mark Purdon to be in need of a run, Dream About Me looked just that as she sat parked for the last 800m and was only caught late by Thefixer.
So if Dream About Me is fitter, which Williams is sure she is, then back to free-for-all condi­tions tonight she should win, right?
"That would seem to make sense and she will definitely be better, but the thing is we do not know how much fitter Thefixer will be too,'' Williams said.
"They both hadn't raced for a long time heading into last week and I think, reverse the runs and reverse the result.
"But we don't really know how good Thefixer is. A couple of years ago he came off Vincent's back and beat him on New Zealand Cup day, so maybe he is a really good horse.
"So either of them could win without surprising me, because these small fields can provide very tactical racing.''
If Dream About Me can lead, the race looks hers to lose, because last season when she led it took Lazarus to beat her in the Flying Stakes at Ashbur­ton.
One thing looks certain: an All Stars victory, because as good as the opposition are, it is hard to see any of them holding both the Purdon-Rasmussen stars at bay. Key rival John Dunn opted for Captain Dolmio as the best of his three chances, and he was beaten after leading last week. 
- By Michael Guerin