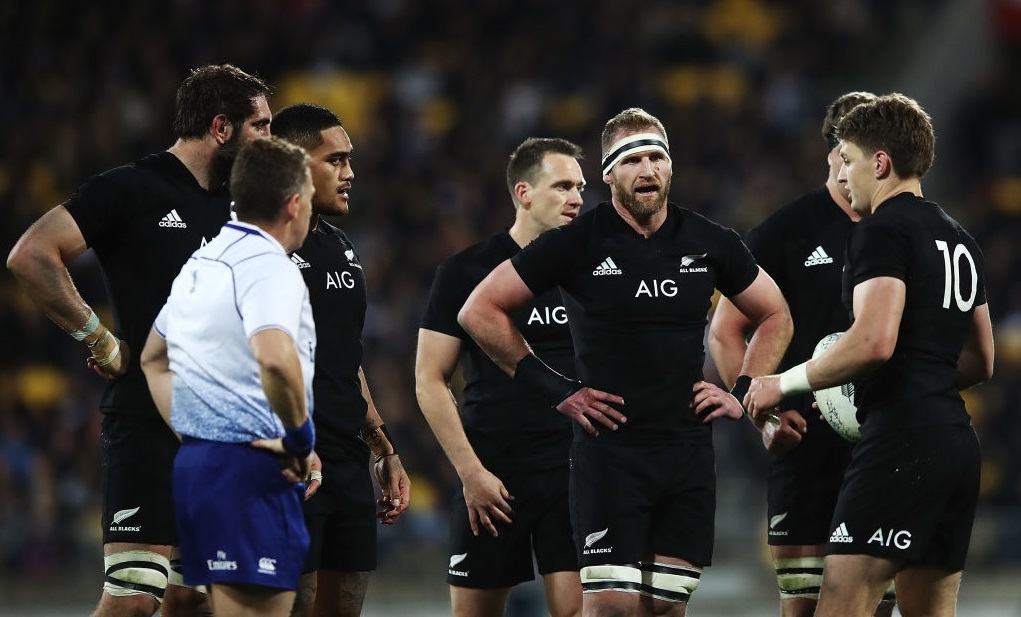 Under-fire All Blacks captain Kieran Read has opened up about the team's inconsistent season - revealing what really happened in the dying minutes of the stunning defeat to the Springboks in Wellington in September.
In a candid interview with The New Zealand Herald's Gregor Paul, Read says an order to take a dropped goal in the dying minutes of the 36-34 loss was ignored by All Blacks playmaker and first-five Beauden Barrett.
The decision to run the ball instead resulted in Damian McKenzie being dispossessed, gifting the South Africans a rare Rugby Championship victory in New Zealand.
Although the All Blacks won the return fixture three weeks later, Read and Barrett were heavily criticised for not taking the dropped goal - with some fans even questioning Read's leadership ahead of next year's World Cup in Japan.
In the full interview, to be published in tomorrow's Weekend Herald, Read says the loss at Westpac Stadium was a watershed defeat and that he should have imposed his will more intently as that scrum packed down under the Boks' posts with a minute left.
Would he have insisted, in the sort of tone that makes it clear it's an order rather than a suggestion, that Barrett try to drop a goal?
"Yeah I would have," says Read. "But it is a funny one because you pack down the scrum and the call was made to drop the goal. It didn't happen but I also back him [Barrett] to make that decision because if D-Mac [McKenzie] doesn't get the ball knocked out of his hands and scored the try we win the game.
"I think, though, if you look back and say if we are in this position again we drop the goal – especially in a game that really matters."
The loss had a significant effect on the All Blacks coaching staff, with Read suggesting it might have been over-analysed.
The team had an unusually long and significant review in its wake.
With hindsight Read says the leadership group probably overdid the thinking, when the take outs were in fact relatively few and obvious.
"We lost the game and I think we may have in hindsight over-analysed that game, reviewed it too hard. We weren't as mentally as strong as we needed to be and that was the biggest lesson we took out of it.
"Coach talked a lot about game management after it and they are things you can always work on and get better at get right as a group."
Read also speaks at length about the public outcry following the loss to Ireland.
"To be honest, what you are feeling is so much worse than what anyone could be writing about you," Read said.
"When you lose in the All Blacks jersey no matter who it is against it hurts and it stays with you."