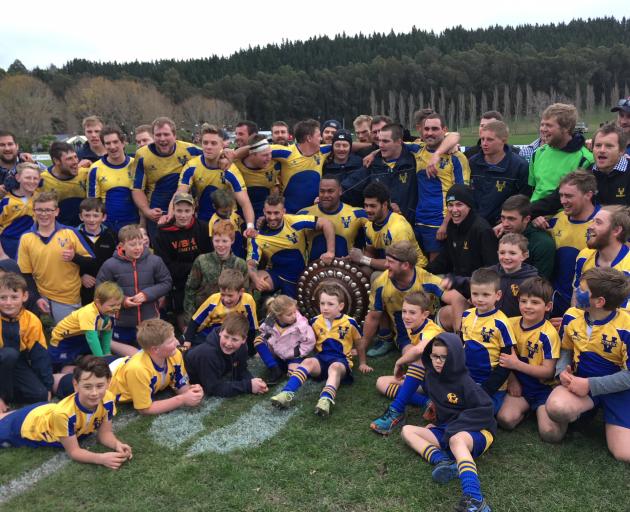 Valley has won its fifth Citizens Shield, and its first since 2009, after a 28-22 win over Kurow today.
An all-country final was played in front of 2200 fans - the biggest crowd for a North Otago club rugby game in years - at Whitestone Contracting Stadium.
Valley, which qualified fourth, dominated large parts of the game but had to withstand a fierce finish from Kurow, desperate to win the shield for the first time since 1982.