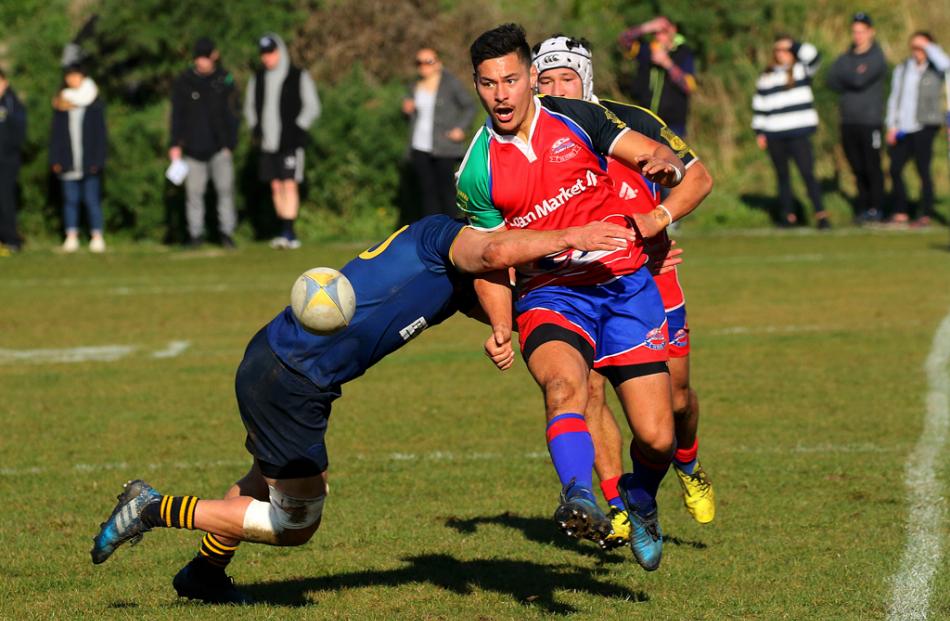 Southern and Habour will contest the Dunedin premier rugby final after winning their semifinals at Hancock Park this afternoon.
Harbour swept aside Dunedin 40-27 in the first game, while Southern held on to beat Kaikorai 15-10 in old fashioned arm wrestle.
See tomorrow's Otago Daily Times for full match reports.