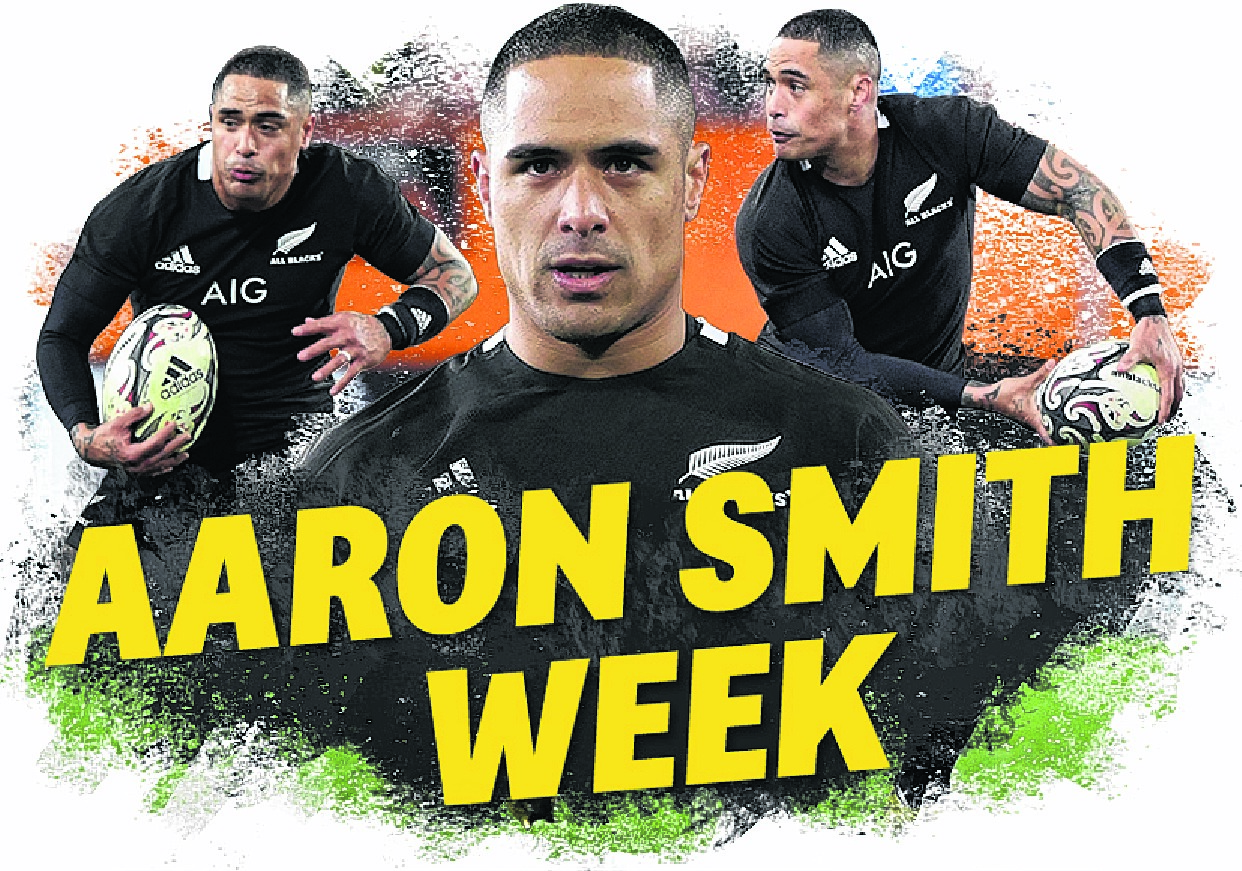 He changed the way we think about the game.
That, above all, is why Aaron Smith holds such a special place in the hearts of New Zealand rugby fans.
The days of pint-sized international rugby players were supposed to have ended in about the mid-1990s.
Size — hulking great brutish size — became the major focus as elite rugby teams became all about the contact battle and throwing as many large bodies as possible on to what seemed to be a rapidly shrinking patch of grass.
In 2012, along came a young Maori man from the Manawatu, just 1.73m tall and weighing barely 80kg.
He skipped around like a coiled-up spring, yapped out orders like a chihuahua just up from a nap, and passed with a speed and grace perhaps unparalleled in All Black history.
Ninety-nine tests later, Aaron Luke Smith remains a world-class halfback and an indispensable member of the national team.
All Black No 1112 will become the 10th man in the black jersey to play 100 tests when he (presumably) wears No 9 in the Bledisloe Cup test at Eden Park.
As he is our man — the greatest Highlander, and the reigning Otago sportsman of the year — we need to pay some appropriate tributes, even if they will fly under the radar as the Olympics take centre stage.
So, inspired by the cultural phenomenon that is ''Shark Week'' on the Discovery Channel, we are calling this ''Aaron Smith Week''.
We will look at where he ranks in All Black history, assess his milestone performances at test level, get some perspective on his impact from a couple of people who saw him play the most, and hopefully hear from the man himself as the team prepares for the Bledisloe.
We also want to hear from you, his fans, about why the man they call ''Nugget'' is so special.
Email me your thoughts, and we will publish a selection.