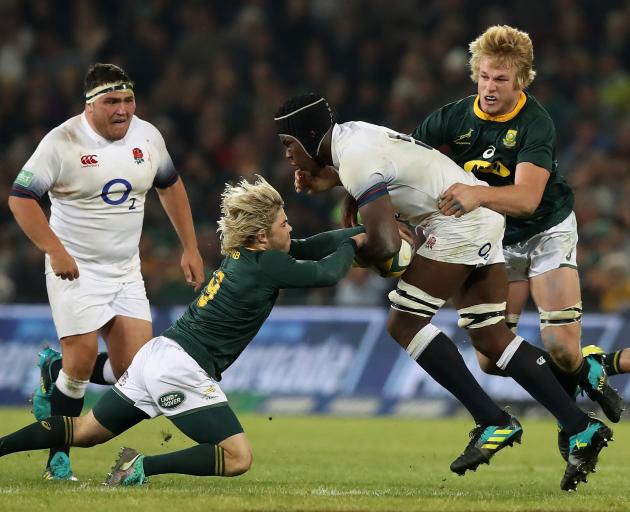 Eddie Jones described England's 23-12 loss to South Africa in Saturday's second test in Bloemfontein as being "like a horror movie" as poor discipline led to a series loss and a fifth straight test defeat.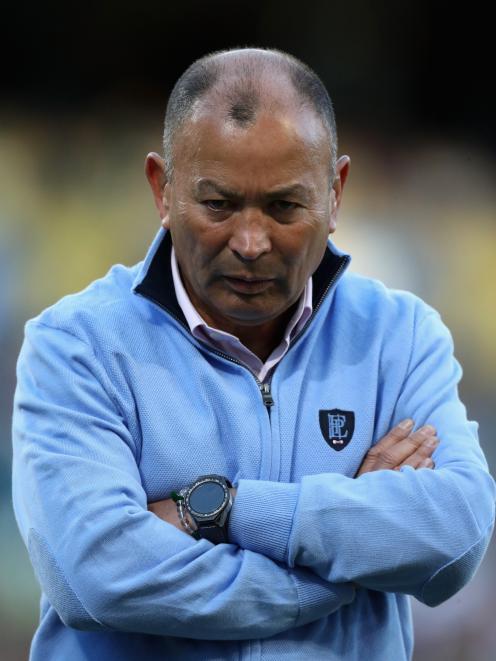 For the second week running, England raced into an early lead with two tries inside the first 13 minutes, but did not manage a point after that as the Springboks took control of the contest and forced England into conceding a penalty try.
A yellow card for loose-forward Nathan Hughes left England playing most of the final 10 minutes with 14 players.
"Obviously it's very disappointing," Jones told reporters. "We started the game very well but it was a bit like a horror movie, wasn't it? It was almost a re-run of last week.
"We made errors in different areas of the game today. We are trying to work out why we did that. Our plan of how we wanted to play the game going into it was pretty clear.
"But as soon as something small happens, we just don't seem to react to it on the field at the moment. I thought the game was a good, hard tough test match."
Rather than a lack of effort from the players, Jones blamed the barren run on his men trying too hard.
"It is a tough period at the moment, no-one likes to lose five test matches in a row. We have been through an exceptional period and now we are going through a tough period," he said.
"The players and coaches are putting in plenty of effort, but for some reason we are just not handling those tough moments in the game well.
"I think it (conceding penalties) is because players are trying too hard. In situations they are trying to solve problems themselves rather than trusting team mates and the system.
"An England side is always under pressure, whether you are winning or losing. Are the players feeling it more now? That is a possibility."
While the third and final test in Cape Town on June 23 is now a dead rubber, it will give England a chance to end their miserable run of form.
"This team has got a lot of pride, we have won back-to-back Six Nations, we have equalled the world record for number of test wins in a row, we have gone to Australia and won 3-0.
"Now we are going through this bloody tough period. Everybody is going to work extremely hard to get out of this and it will be an absolutely top effort in Cape Town.
"It is about sticking together, understanding what you can improve. Understanding the importance of handling the emotions of the situation. If we do that we will get out of it.
"This is a great learning experience for the team, even if it is painful, extremely painful. We need to get our pride back."