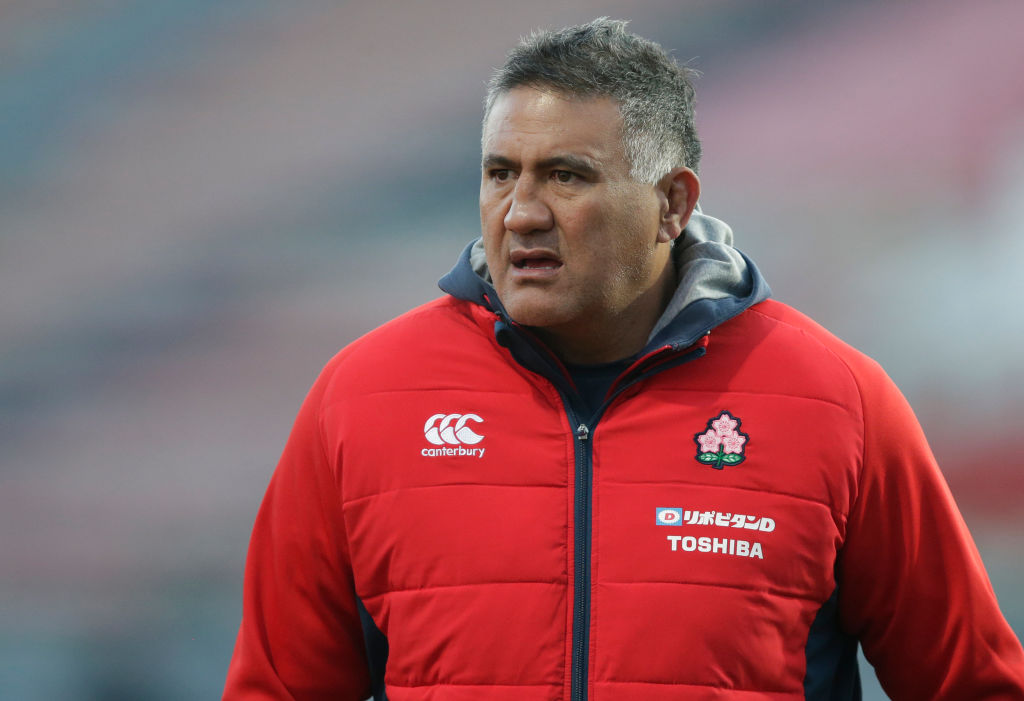 With just a year to go before the 2019 Rugby World Cup kicks off, Japan coach Jamie Joseph says his side have freed themselves from their fear of failure and are capable of securing an historic quarter-final berth.
When Joseph took the reins from Eddie Jones in 2016, Japan's players were not ready to buy into his rugby philosophy and needed time to grasp the concepts he was trying to get across, the 48-year-old New Zealander and former Highlanders coach said.
"When I came here, the Japanese players were reactive, waiting for leadership and direction," he told a recent news conference to mark the one-year countdown to the global showpiece.
"They were reluctant to challenge or be proactive, reluctant to make a mistake, reluctant to try something until they fully understood it 100 percent."
Joseph, a former All Black who also played for Japan at the 1999 World Cup, said the team was different now.
"What I am seeing now is players who are confident, players that are proactive, players that are trying things in a game," he added.
"They are not worried about making mistakes, not worried about failure but instead just excited about having a go.
"I think this is how they are going to win."
Joseph, who also took charge of the Sunwolves Super Rugby team this season, said that if Japan can iron out some of the inconsistencies that have plagued them recently they could reach the World Cup quarter-finals for the first time.
"I wouldn't say that I am incredibly confident but I think we are in a very good spot a year out from the World Cup and we are starting to create a little bit of momentum," he added.
"I have explained to the players it is a chance to create history."
As hosts, Japan have been drawn in Pool A alongside Ireland, Scotland, Russia and Samoa.
When asked whether his team were prepared for the tournament, Joseph said: "We are already there really."
"Over the last two years the players understand the gameplan better and are more comfortable with myself and the coaching group," he added.
"Next year is the year we start polishing what we are doing."
WORLD CUP PREPARATION
Japan's Top League domestic rugby competition, which started last month, has been shortened to just seven regular season matches for this season.
This means the domestic season will be finished by the start of 2019, leaving Joseph and his coaching staff with over nine months to work with the players in preparation for the World Cup, which starts on Sept. 20.
"This has never happened before -- we have basically gone from Top League into Super Rugby into test matches back into Top League, test matches, Top League and then into Super again," said Joseph, who will take a backseat from coaching the Sunwolves in 2019 to fully concentrate on the national team.
"I am not the only one who is excited - I think the players are excited that they can be at their best.
"I think what is missing here is an understanding that the players are not at their best and neither are the coaches because the coaches are coaching all the time and the players are just running around all the time," he said.
Usually it is up to the companies that own the Top League clubs to green-light the release of players for international duty and extra training but for next season Joseph will have more control over his players.
"Next year there is no Top League and that is when I think we can make another jump in our development," he said.
"We will spend more time together, in fact we will spend the whole year together, and that is going to be needed if we are going to do well at the World Cup."