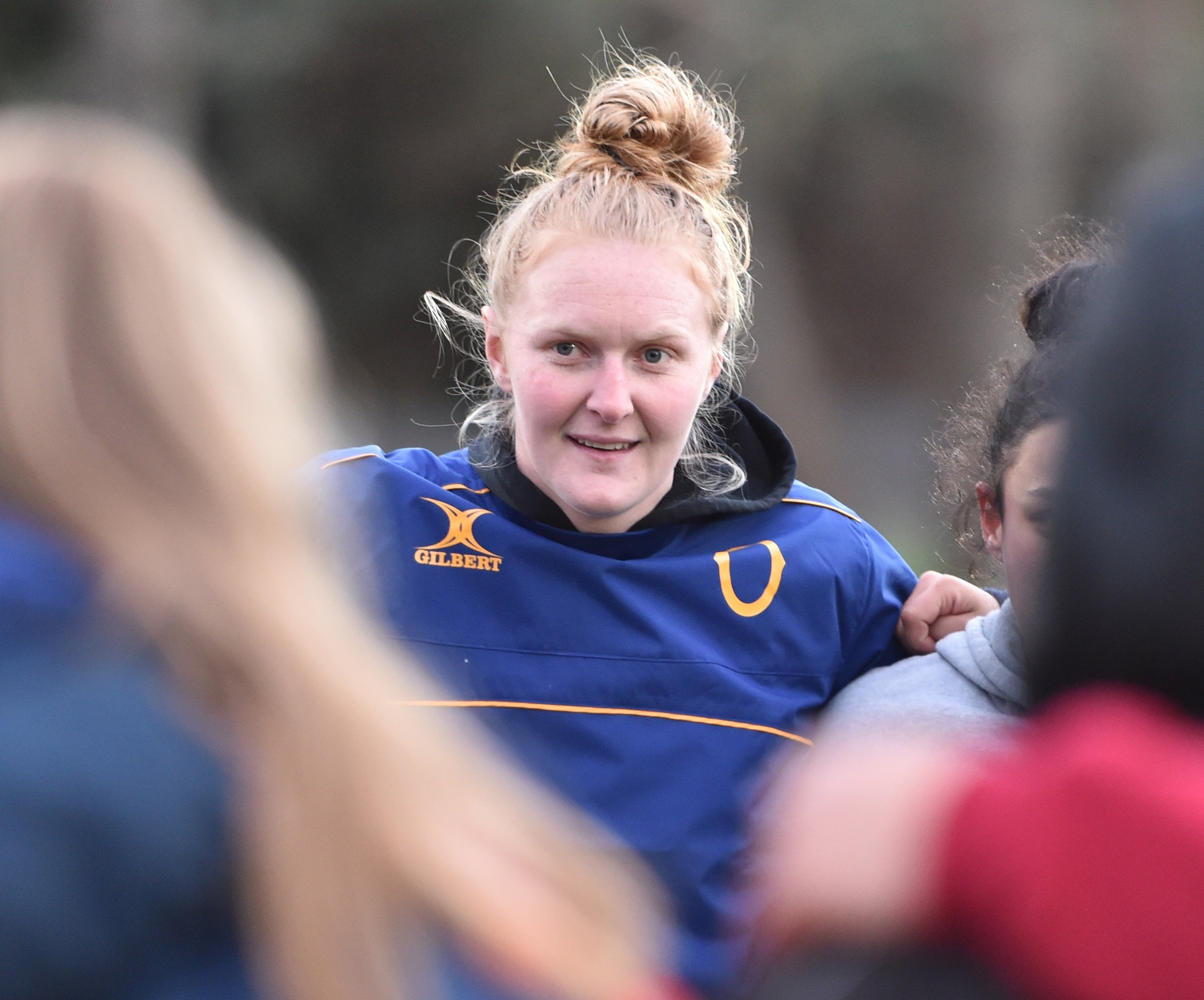 Otago Spirit coach Scott Manson has named his side and there is a lot of change.
The departures list is significant but any disappointment has been partially offset by a list which is almost as long and features players who have returned.
Spirit co-captain Greer Muir is at the top of that latter list. She missed last season with a knee injury and is still making her way back to fitness. But Manson expects the converted loose forward will be ready to lace her boots up again in time for the opening game of the season against Wellington in Porirua on July 18.
And if all goes really well she could be fit in time for the preseason game against Canterbury in Christchurch in a couple of weeks.
"We are just managing that last little bit of rehab and making sure she is good to go," Manson said.
Muir's return is a boost considering the talent which has moved on.
"It is just her presence and the mana that she holds in the group."
Experienced fullback-cum-first five-eighth Sheree Hume is also back along with Jordyn Tereu, Samarra Soper and Nicole Kennedy.
Hume will help fill the void left with Rosie Kelly's departure.
Kelly has joined talented Black Fern midfielder Amy du Plessis in making the move from Otago to Canterbury.
"They are both very classy players and quite hard to replace," Manson said.
"But we do have considerable depth in our midfield this year, so that is really pleasing. Plus we've got the likes of Cheyenne Cunningham and Sheree Hume, who have both being playing a bit at 10 and playing very well.
"Chey has got a lot stronger plus we've got Oceana Campbell coming through and Hinemoa Watene if she recovers from her injury as well."
Also missing are Meg Breen and Trisha Hopcroft. They are not playing rugby this year, while Rosie Buchanan-Brown is working on a farm in Geraldine.
University loose forward Bree Thomas has made herself unavailable for the Farah Palmer Cup, and Zoe Whatarau is pregnant and Kiana Wereta has moved to Auckland.
There are plenty of newbies coming through to help replenish the squad. University blindside flanker Grace Carroll is one of the more promising.
She missed out on selection last season but had an outstanding game in the club final.
The former Taranaki player is small for her position but power-packed.
She has combined with openside Leah Miles to form probably the deadliest loose forward combination in the women's grade.
"They are both small but have massive engines. Grace did a six-and-a-half-minute prone hold recently and is bench pressing in the top five of the squad. She is definitely a strong little beast."
The Spirit is in the top tier of the Farah Palmer Cup this year and it will be very challenging. Accordingly, the expectations are modest.
"For us, because it is a rebuilding year, our focus is around building our team culture and making sure that our connection with each other is really strong.
"There are going to be some games that are really, really tough. If we are not connected and mentally strong then we are not going to be able to perform."
The arrival of Big River Country in the women's grade this year had been a boost for the women's game, Manson said.
"Having that extra team just builds the strength of the competition and there is obviously quite a few girls playing who may not otherwise have been playing rugby. I think that massive."