ODT Online rugby contributor Jeff Cheshire rates the Highlanders on their performance against the Chiefs in Dunedin.
Ben Smith: 7.5/10. Was lethal on the counterattack, found gaps in the defensive line at will and showed great pace exploiting them. Great pick up to score first try.
Kade Poki: 7.5/10. Looked dangerous every time he touched the ball, ran strongly and broke tackles, great performance.
Phil Burleigh: 6.5/10. Didn't do much wrong, was very tidy and distributed well.
Ma'a Nonu: 6/10. A mixed bag on his Highlanders debut, at times showed glimpses of his best form but didn't make quite the impact he can do. Defensive lapse in the first half led to the first Chiefs try.
Hosea Gear: 7/10. Big, strong and powerful, got involved often and took good options. Showed his class by beating four men to score right before halftime.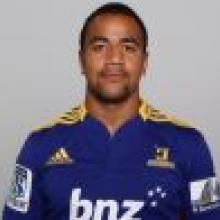 Lima Sopoaga: 7/10. Looked to take the line on and did so well. Passed well too and kicked accurately.
Aaron Smith: 6.5/10. Provided excellent service as always with a crisp pass, but could have run more from the base.
Nasi Manu: 6.5/10. Was a prominent ball carrier early and provided good go-forward. Left the field late in the first half with a suspected broken foot or ankle, was a huge loss and will be hard to replace in the coming weeks.
John Hardie: 6.5/10. Fast around the field and tackled well. Looked to get his hands on the ball and run. Dropped pass that led to Nanai-Williams second try was pivotal though.
Joe Wheeler: 6/10. Worked hard and didn't do much wrong, was the main chaser used to contest the kickoffs.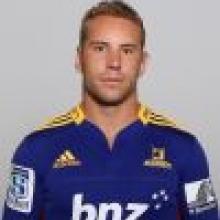 Josh Bekhuis: 7/10. Outstanding around the field, tackled well, got a couple of turnovers and was good with ball in hand. Would have rated higher had it not been for a faltering lineout.
Jarrad Hoeata: 6.5/10. Strong, especially in the second half where he started getting his hands on the ball more. Worked hard and was physical as always.
Ma'afu Fia: 6/10. Solid without being spectacular, at times he seemed to be under a lot pressure at scrum time.
Brayden Mitchell: 6.5/10. Got involved a lot and threw himself into plenty but didn't seem to be able to impose himself physically as Andrew Hore would have done.
Tony Woodcock: 6/10. Another performer who was solid rather than spectacular. Provided a cool head when running the ball, setting it well but not really gaining any go-forward. Was part of a scrum that struggled.
Liam Coltman: 6/10. Brought more physicality to the game than was shown by Brayden Mitchell. Lineout throwing wasn't great though, and brainless late tackle cost three points.
Bronson Murray: 6.5/10. Made a big hit almost immediately after coming on which generated a turnover. The scrum seemed to improve after he was introduced as well.
Elliot Dixon: 6.5/10. Replaced Manu just before half time and showed why he is so highly regarded. Ran hard and threw himself into everything.
Tim Boys: Not enough time for rating. Came on and tackled well.
Fumiaki Tanaka. Not enough time for rating. Provided good service and wasn't afraid to scrap in his Super Rugby debut.
Hayden Parker. Not enough time for rating. Mainly distributed and didn't do a lot wrong, a good taster for a very promising youngster.
Buxton Popoalii. Not enough time for rating. Didn't get a whole lot chances after replacing Poki late in the game.