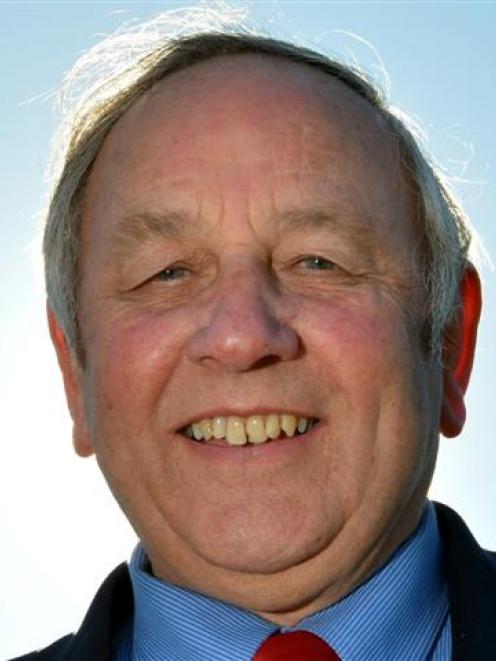 The Highlanders First XV competition will introduce pool play next year and two more teams have been added to the competition.
An exhaustive review of the four-year-old competition had been conducted, and committee chairman Des Smith said there had been nothing but positive feedback.
But costs and travel had to be looked at, and the committee wanted to create a competition so that any young school player in the Highlanders region could play in it.
The competition, which will continue to be sponsored by Fulton Hogan, cost about $90,000 annually to run and a lot of that was spent on travel.
Smith said there was a feeling too much time was spent by players sitting on buses.
It was decided to have a northern and a southern pool, with seven teams in each.
The new school from Otago, Mt Aspiring College, would be in the northern pool, which would also include the two Oamaru schools and the four from Dunedin.
The southern pool would include five schools from Southland - up from four last season - South Otago High School and Dunstan High School.
Three teams from Southland were challenging to be the seventh side in the southern pool. Games would be played early next year to determine which side out of Central Southland College, St Peter's College and James Hargest College would join the competition.
James Hargest competed in last season's competition and finished bottom. It faced a playoff against Verdon College and lost.
Next season, after a round robin within each pool, a top eight and bottom six format will be played.
The top four teams in each pool will progress to the top eight and play against the four sides from the other pool. They will not carry through their points from round robin games against teams that do not make the top eight.
A top four and bottom four will be found, and semifinals and finals will be played.
In the bottom six, the sides will drop their points from pool play and play all the other sides for five more games, followed by finals.
Each school would have 12 games, which Smith felt was enough as there were also traditional interschool fixtures and pre-season matches, and it fitted next year's playing window.
Smith said Mt Aspiring College could call on players from Wakatipu High School and Cromwell College.
Travel demands should be lessened.
"When the season goes into top eight, bottom six, there may be a bit more travelling but in that initial pool round, teams will not be making such big trips," he said.
"It may be a bit of a trip to Wanaka but they are keen to come on board and we want to get into that Lakes area."
He said Kavanagh College would be able to call on the resources of co-educational schools in Dunedin, although there was a quota attached to that.
Other schools in country areas already used pupils from nearby schools.
"That will strengthen teams up. That is what we are trying to achieve - give players access to the competition without needing to change schools."
Smith said they looked at going to 16 teams but felt to maintain quality, 14 teams were adequate.
The inclusion of some second XVs was considered but it did not receive a lot of support.
---
Highlanders First XV
New structure
• Northern pool: Waitaki Boys', St Kevin's, Otago Boys', King's, Kavanagh, John McGlashan, Mt Aspiring.
• Southern pool: South Otago, Dunstan, Southland Boys', Verdon, Gore, Menzies, one to be added.
---