Sione Molia scored two early tries as men's side completed a double-double of World Cup titles for New Zealand with a 33-12 victory over England in the men's final in San Francisco.
The Black Ferns side clinched the women's title on Saturday (local time) with a 29-0 victory over France.
Both became the first sides to successfully defend World Cup sevens titles after their twin successes in Moscow four years ago.
The men's team had been in danger of being knocked out early in the tournament when they had three players sinbinned in their quarter-final against France, but still held on to win 12-7.
They then beat the heavily favoured Olympic champions Fiji 22-17 on Sunday (local time) before going on to beat England later that day.
Molia's two early tries gave the All Blacks the momentum they needed against an England side who had upset South Africa 29-7 to set up the final at AT&T Park.
Michael Ellery narrowed the gap to 14-7 at halftime, but Joe Ravouvou extended the lead before England's Ruadrih McConnochie crossed to put pressure on the New Zealanders.
New Zealand replacements Akuila Rokolisoa and Trael Joass, however, finished off the scoring to make the side the first to win three sevens World Cup titles. They also won in 2001.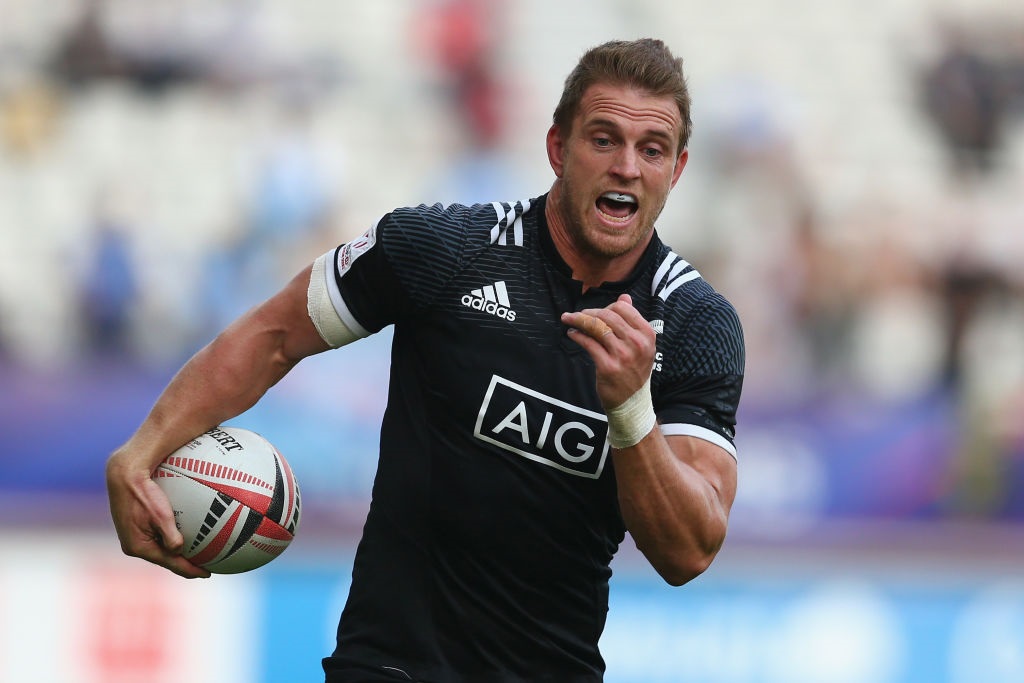 "It's massive," captain Tim Mikkelson said. "We knew it would be tough. We were tested out there.
"Against France we were lucky not to get knocked out, we rose against Fiji and then beat a very good England side, who we thought we were the form team heading into it."
Scott Curry was named man of the match.
"I'm so proud of how we played... working really hard for each other," he said after the win.
South Africa's men finished third, beating Fiji 24-19, while Olympic champions Australia beat the United States 24-14 on Saturday to clinch third in the women's tournament.
In the women's final, a hat-trick to Michaela Blyde and tries to Portia Woodman and Tyla Nathan-Wong saw the Black Ferns dominate the final, and back up their 2013 success.
New Zealand 33, England 12
New Zealand: Mikkelson, Collier, Curry, Baker, Ware, Molia, Ravouvou. Subs: Knewstubb, Rokolisoa, Rayasi, Nareki, Joass.
England: McConnochie, Burgess, Ellery, Lindsay-Hague, Mitchell, Norton, Glover. Subs: Davis, Muir, de Carpentier, Edwards, Rodwell.
The All Blacks Sevens have followed in the Black Ferns' footsteps, successfully defending their  World Cup titles in San Francisco.