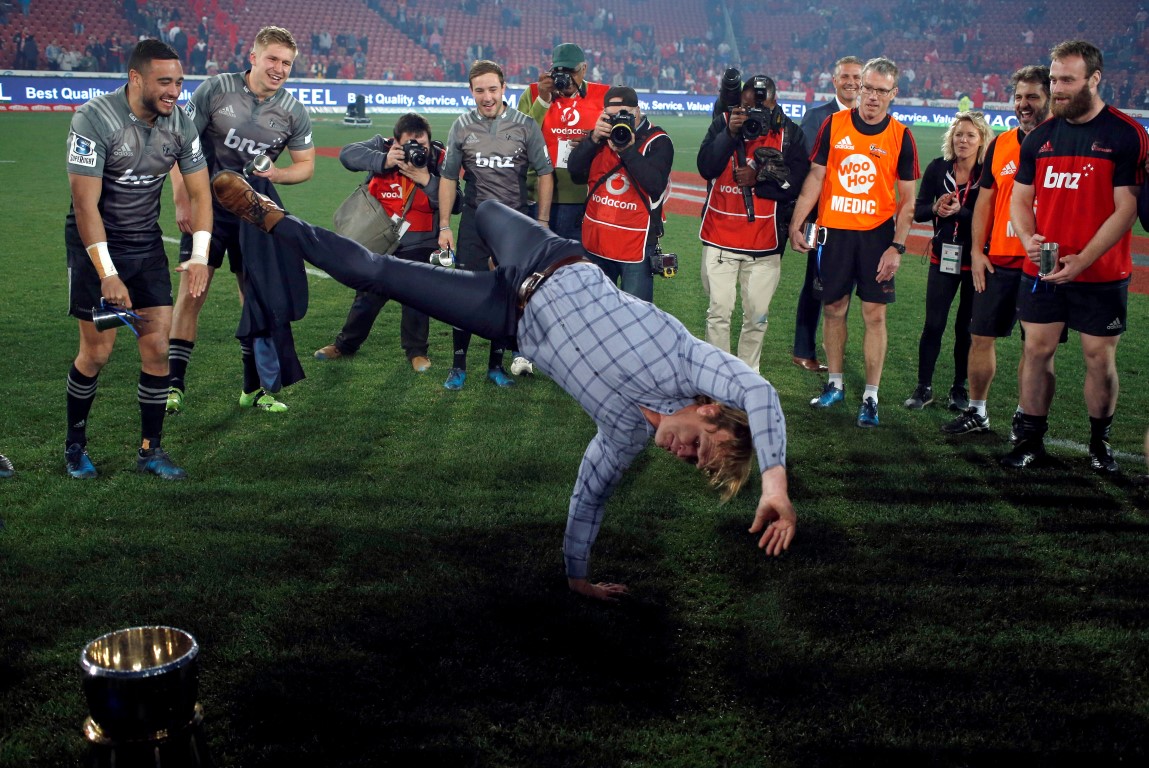 The Crusaders are known for their incisive attack, but coach Scott Robertson says it was the defence that won them an eighth Super Rugby title at Ellis Park overnight.
The Crusaders came under enormous pressure from the 14 men of South Africa's Lions to hold off the home side for a 25-17 win and Robertson, in his first season as head coach in Super Rugby, says it was the bodies that they put on the line rather than finesse that saw them win the day.
"It was incredible," he told reporters. "We gave the ball back to a 14-man Lions team and had to defend for a long period of time. The last 20 minutes everybody was out on their feet.
"Our defence won us the championship, there's no doubt about it. We had to get up (on the scoreboard) early because we knew we couldn't chase the Lions with 20 minutes to go. No team has done that, they score their points in the last 20.
"We haven't had a maul try scored against us all season, so to go through clean is testament to Jason Ryan, our forwards coach. They (the Lions) beat teams off the back of those maul tries and to keep them zero is huge."
Three crucial lineout steals in their own 22 late on also contributed to the New Zealanders' success and Robertson says it has all to do with the hard work they put in during the week.
"It's probably been the greatest week of preparation I've ever had in a rugby team. One good thing about us coming away from home is that you get to live with each other in the same place for a week."
Robertson backed the red card handed to Lions flanker Kwagga Smith by referee Jaco Peyper for a collision with an airborne David Havili just before halftime.
"I think the process was correct, Jaco thought it was red, the TMO thought it was red. It's just a shame it happened in the final. Kwagga Smith has had an unbelievable season, we knew he was a big threat.
"It did have a bearing on the result, 20 (minutes) to go the boys were shattered. We were just giving them the message, 'stay tall, stay strong, give them nothing'. Just mentally, it was so tiring after three big weeks. It did have an effect on the Lions."