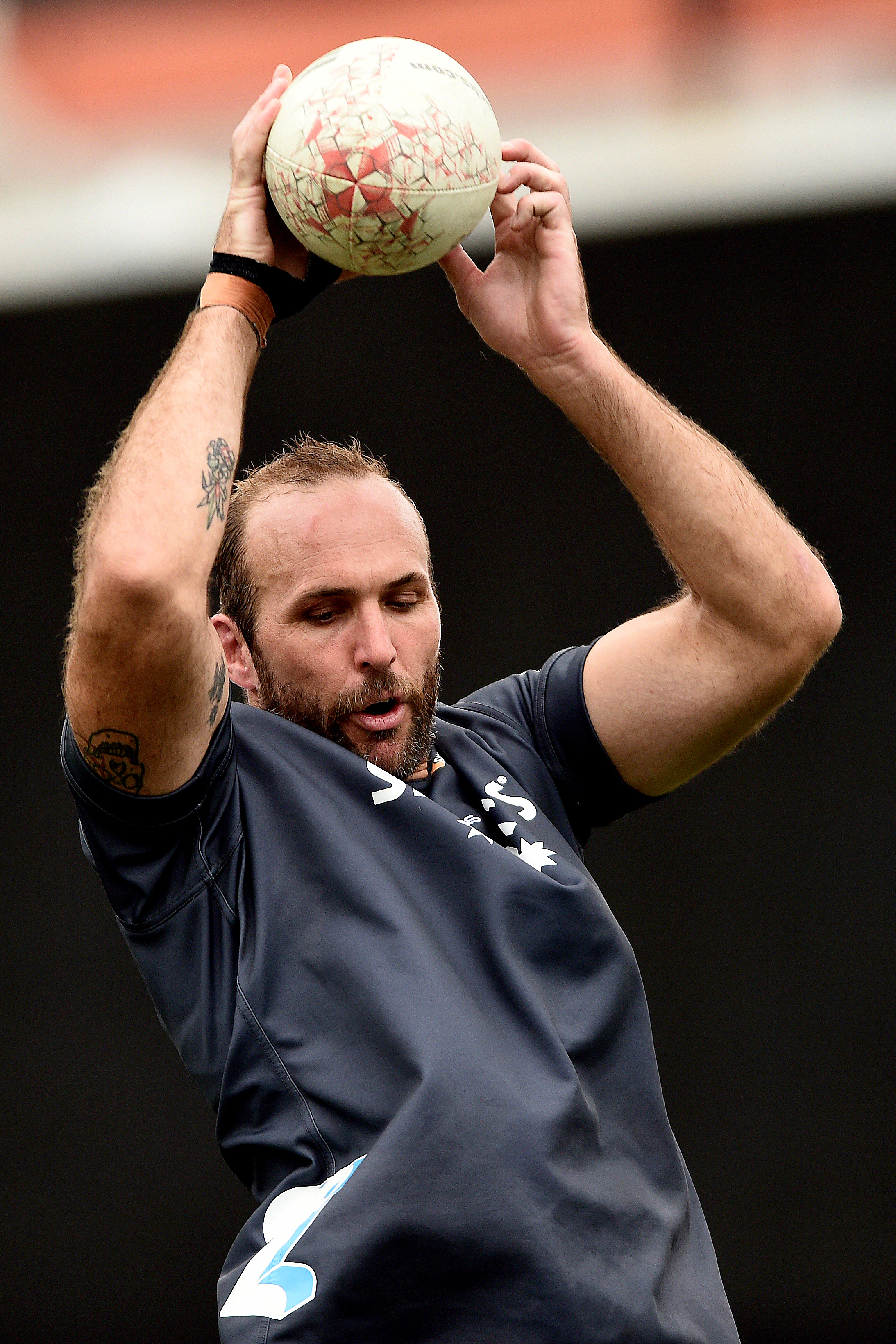 Bryn Evans has gone from one melting pot to another.
The former All Black, who played two tests in 2009 and then slipped somewhat off the radar after he went overseas in 2011, will make his first Super Rugby appearance for 10 years, should he get off the bench tonight against the Crusaders.
Evans is 36 and in the twilight of his career. But he is not ready to rest on his laurels just yet.
"It's been good fun. I've been a long time away. It is good to get back home. It was a bit of a whirlwind couple of days with testing and all that," he said.
"It just snowballed a bit. I started playing for the [Hawkes] Bay and I just enjoyed being in the environment.
"It is hard to say no when you are a long time retired. Browny [Highlanders coach Tony Brown] came calling and it did not take much to get me down here."
He sought some advice from his younger brother Gareth, who had been a loose forward with the Highlanders in 2013-17, and jumped at the chance.
"It has been really enjoyable — a tough pre-season and the bones have been creaking for a few days. But you just get up and get going again.
"Maybe because I have been away awhile but the pace of things, it feels like it has jumped up a tick. That is maybe just going from the UK to here and something I need to get used to."
Evans left for London Irish in 2011 and played there for a couple of years. He then went to play for Biarritz in France for a year.
He returned to England after one season in France and played for the next five seasons for Sale in Manchester before heading home.
He was named in a premiership team of the decade last year, such was his impact.
"I was in the UK a long time. Enjoyed it all — the travel, the games, the relationships I made over there.
"England is a big sort of mixing pot. Met my wife [Halle] and had my baby girl [Bowie, 18 months] over there.
"I was at Sale a long time.
"We had guys from all over the show — Tongans, Russians, South Africans. It was good to bring all those sort of guys together. Find out their back stories and try and combine and win a few games. We managed to do that.
"It is like the Highlanders. That is something Browny and the coaches have driven from day one.
"We have come from all over and we need to get together quite quickly and give it a good run."
Evans said he had learnt about the game through the years but still wanted to play.
"I came down with a bit of experience and could impart my knowledge to a few other guys.
But you come down here, you start running round, you play a few games, get the conditioning and that and you want to be there from the first kick-off."
Brown wanted him for his experience but Evans never tires of learning.
"I have played a lot of games, and have picked up things from other players.
"There are times in the game you can use that experience to help others — a settling effect.
"I try and help out other guys in training and that. Try to tell them things I have learnt but I am learning off them as well."
Highlanders v Crusaders
FB Stadium, today, 7.05pm.
Highlanders: Solomon Alaimalo, Connor Garden-Bachop, Ngantungane Punivai, Sio Tomkinson, Jona Nareki, Mitch Hunt, Aaron Smith (co-captain), Marino Mikaele-Tu'u, Billy Harmon, Shannon Frizell, Jack Regan, Josh Dickson, Siate Tokolahi, Ash Dixon (co-captain), Daniel Lienert-Brown. Reserves: Liam Coltman, Josh Hohneck, Jeff Thwaites, Bryn Evans, Liam Squire, Folau Fakatava, Josh Ioane, Hugh Renton.
Crusaders: Will Jordan, Sevu Reece, Jack Goodhue, Dallas McLeod, Leicester Fainga'anuku, Richie Mo'unga, Bryn Hall, Cullen Grace, Tom Christie, Ethan Blackadder, Samuel Whitelock, Scott Barrett (captain), Michael Alaalatoa, Codie Taylor, Joe Moody. Reserves: Brodie McAlister, George Bower, Fletcher Newell, Quinten Strange, Sione Havili Talitui, Mitchell Drummond, Fergus Burke, Chay Fihaki.
Referee: Ben O'Keeffe.