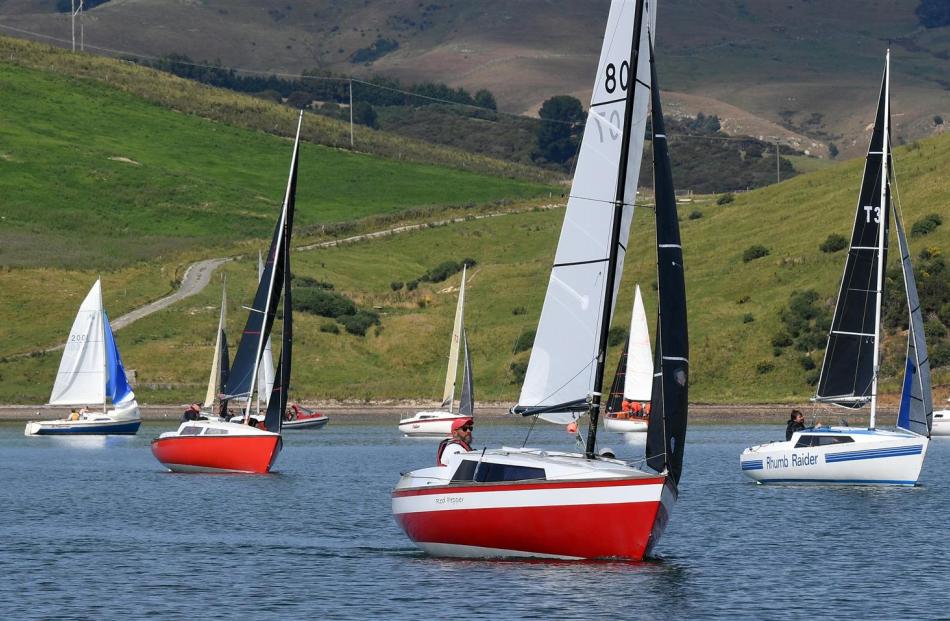 The Port Chalmers Yacht Club is hosting the Noelex 22 and Ross 780 national championships this weekend.
There are 21 boats competing: 13 in the Noelex class and eight in the Ross 780 class.
Three races were held yesterday, another three will be held today and the final three races are tomorrow.
Crews have come from all over New Zealand for the event.
Noelex yachts were designed by Noel Honey and Alex Trethewey, hence the name, and were first produced in 1978. Production ceased about a decade later, about 520 of the trailer yachts having been produced.
Ross yachts were designed by ex-Olympic and round-the-world sailor Murray Ross. Both are about 8m long, the Ross being the slightly newer model.