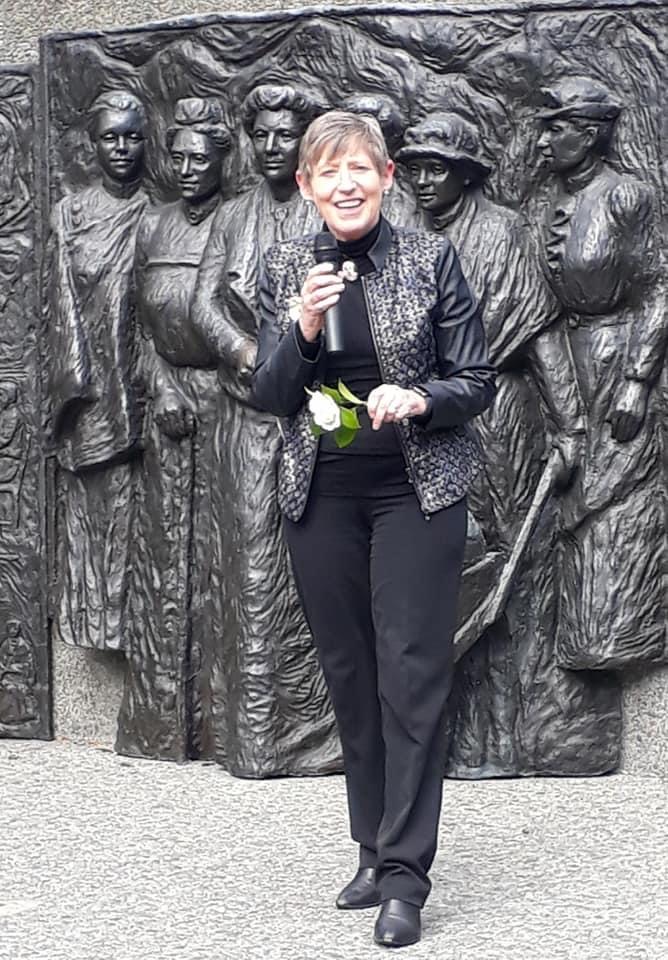 The National Council of Women Christchurch Branch marked 127 years of women's suffrage at the Kate Sheppard Memorial with Mayor Lianne Dalziel on Saturday.
ECan chairwoman Jenny Hughey, and MPs Poto Williams and Duncan Webb also joined branch members at the memorial for the celebration.
"All spoke about the importance of remembering the hard battle women such as Kate Sheppard had undertaken to gain women the right to vote back in 1893, especially as we are currently in the middle of an election campaign," said a National Council of Women Christchurch Branch spokeswoman. 
The Kate Sheppard Memorial Trust chairwoman Karena Brown announced Laura Keenan as the recipient of the trust's $3000 annual award and Dr Sylvia Nissen spoke about extending the franchise to include young people of 16 and 17. 
The National Council of Women is working towards true gender equality in New Zealand. Established in 1896, it fights for women's equality by getting rid of norms that cause gendered violence, pay inequality, the devaluing of caregiving work and parenting, and inequalities in leadership roles.