The man who admitted killing Angela Blackmoore has repeatedly been accused of lying about the night he murdered the pregnant mother in her home.
Former debt collector David Hawken, 50, and Rebecca Wright-Meldrum, 51, are on trial in the High Court at Christchurch. They deny murdering Blackmoore on August 17, 1995.
A third person, Jeremy Powell, earlier admitted murdering Blackmoore and alleged he carried out the killing on Hawken's instruction after being offered $10,000. Hawken's motive, Powell claimed, was to free up a property deal.
He said Wright-Meldrum, who was his girlfriend at the time, accompanied him to Blackmoore's home and that she used her friendship with her to gain entry into the house.
On Wednesday, Powell, who is serving a life sentence with a minimum non-parole of 10 years, 
began his evidence in the High Court
 at Christchurch with a prison guard beside him.
On Thursday, in cross-examination by Hawken's lawyer Anne Stevens KC, Powell was asked about some personal devices including hard drives and computers seized at his address in 2019.
On the devices were a series of titles of videos that were classified as objectionable material. The videos themselves had been deleted.
One of the titles mentioned underaged "hardcore sex" with girls between 13-18 who were captured, and bound.
Powell said he had no idea about the titles and they were not put there by him. He said two of his hard drives were purchased from people secondhand, as was his computer.
Stevens suggested he was making that up. Powell said he was not and that he had never seen the titles.
Also on his computer was an image that said "one free murder".
"This voucher entitles you to commit one murder without legal, social, or financial consequence."
Powell could not remember the image but believed it was a meme.
Rebecca Wright-Meldrum's lawyer, Philip Shamy also asked Powell about the objectionable material, and told him he had time to think about his explanation for the video titles.
Powell admitted he had lied in the past.
"How do we know you're not lying," Shamy asked.
"I suppose you have no way of knowing."
Powell said he had previously lied when it suited him. He agreed he was both a liar and a murderer.
Powell earlier told the jury he murdered Blackmoore for the money, to impress Wright-Meldrum, and because he was scared of Hawken.
Powell said he could not understand why Wright-Meldrum would be involved in murdering her friend.
"That's because you're lying Mr Powell," Shamy suggested. Powell said he was not lying.
"She wanted me to do this killing."
Shamy asked why Hawken would trust Powell, a "country boy" and Wright-Meldrum a "stripper" to murder Blackmoore if he'd previously told him he had six people murdered in the North Island.
"You were just a muppet, didn't know what you were doing."
Powell did not know why Hawken did not use someone else.
Shamy asked Powell why he did not go to the police when Hawken initially asked them to murder Blackmoore. He said he was too scared.
Powell earlier said he hit Blackmoore over the head three times with a baseball bat, and that the bat broke after the third hit.
Shamy told Powell the striking of the bat could not have knocked her out, given the defensive wounds she suffered, and accused him of lying.
Powell then said he was not sure if he hit her on the head, and that he could not recall anything after hitting her with the bat.
Shamy again accused Powell of lying about not being able to recall stabbing Blackmoore.
In his evidence Powell said Wright-Meldrum was using a tea towel to wipe up the blood. However, after Shamy told him there was no sign of a clean up he said his memory "must be wrong".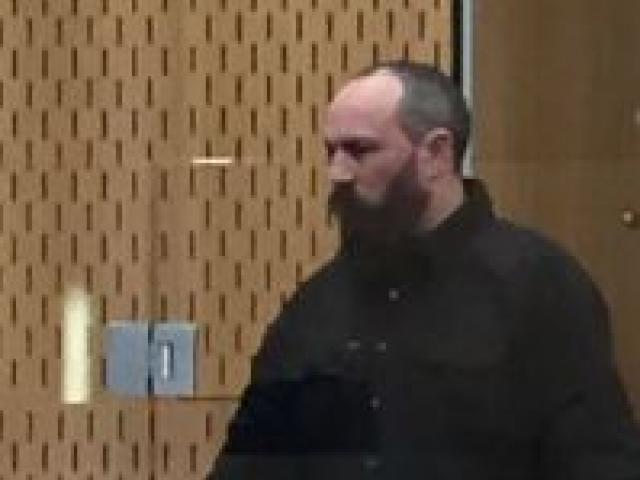 'He had everything to do with it'
Stevens earlier put to Powell that he was saying a man contracted him to kill a woman he barely knew.
"I suggest that it did not happen," Stevens said.
"That you've made it up to minimise your involvement, to blame someone else for why you killed a woman in her own home."
Powell said he accepted full responsibility, but maintained he was not lying about Hawken and Wright-Meldrum.
She then went back to the night of the murder, suggesting Hawken had nothing to do with what happened.
"He had everything to do with it," he replied.
Powell was unable to remember stabbing Blackmoore. Stevens said his memory was "very convenient".
"I believe I did," he said.
"Maybe I blocked it out."
Stevens said if he could not remember, then he could not suggest Wright-Meldrum did anything either.
"I have been killing animals for food since I was a teenager, I don't imagine I would've made such a messy job of it if I used a knife," he said.
'It seemed like a huge amount'
The 49-year-old earlier said Hawken got him and Wright-Meldrum to visit him and suggested they kill Blackmoore for $10,000.
He said the money was "more than I'd ever imagined back then. It seemed like a huge amount".
He said there were several meetings at Hawken's Cashel St home where the trio would discuss the murder.
He said Hawken suggested the method of the murder by hitting Blackmoore with a bat and then slitting her throat.
On the night of the murder, they parked across the road from Blackmoore's house and walked to the front door.
Powell was wearing a long trenchcoat, with a knife and a baseball bat hidden under.
They went into the living room, Powell stood around and claimed Wright-Meldrum kept giving him the signal to do it.
"I wasn't doing it fast enough."
They then went into the kitchen for a coffee, which he said was a "lure" and Wright-Meldrum said "Now", he said.
Blackmoore was distracted, turned away, and he struck her with a baseball bat.
"I remember hitting her two of three times with a bat, I remember the bat breaking."
Asked by Crown prosecutor Pip Currie why he hit her with a bat, he said it was to knock her out "so that she wouldn't feel anything".
"I didn't want to hurt her".
He said he did not have a detailed recollection of the murder.
He said there was blood everywhere, and he believed he'd killed her with the knife but can not remember doing it. He accepts he did murder her with the knife. Earlier in the trial, the jury heard Blackmoore suffered 39 stab wounds to her head, neck, chest, abdomen, and limbs.
Earlier, in her opening remarks, Stevens told the jury that Hawken did not have any involvement in Blackmoore's murder.
"The defence case is that David Hawken had no motive to kill Angela Blackmoore and he had nothing to gain from killing her and he had no power to order the killing."
Powell murdered Blackmoore for his own satisfaction, Stevens argued, saying he "enjoys violence" and was depraved.
"Powell masterminded and then executed Angela Blackmoore's murder in the most violent and extreme manner possible."
Wright-Meldrum's lawyer, Stephanie Grieve KC, asked the jury to keep an open mind until they had heard all the evidence.
"Focus on whether the Crown has proven beyond reasonable doubt that Mr Powell is telling the truth and that she was there with him. Is his innocence credible and reliable or is he lying about her involvement?"
The trial continues.
By Sam Sherwood