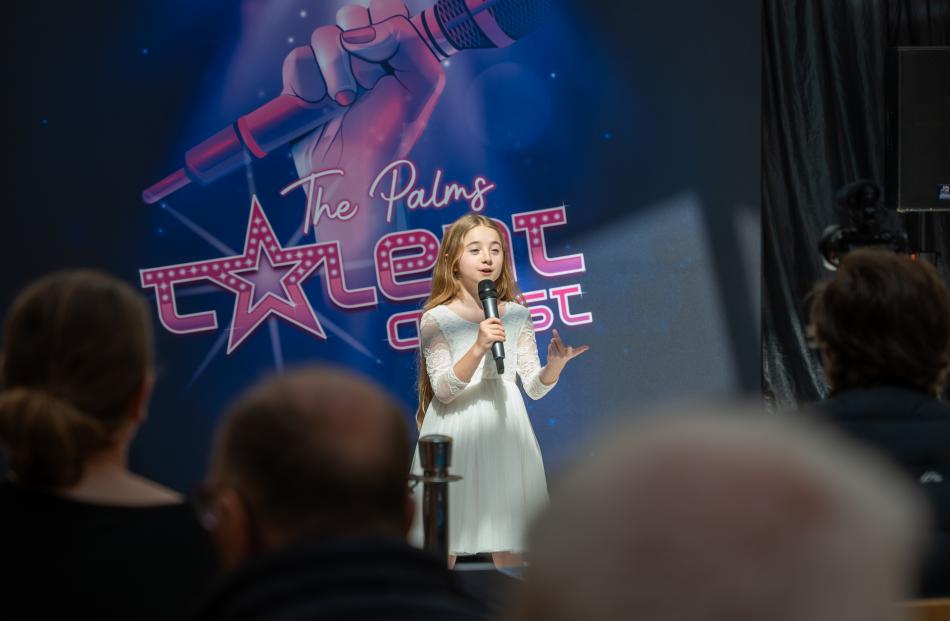 Westburn Primary School's Aura Mendiratta finished second overall in The Palms' talent quest with a bhangra solo dance.
"I felt very proud and lucky," said eight-year-old Aura.
"The performance went well, and I'd definitely participate in (the talent quest) next year."
Aura plans to spend the vouchers she won on her family and will "also buy some food and clothes for needy children who do not have that many opportunities".
The talent show saw more than 50 talented youngsters dance, sing, and act in the hopes of winning the competition.
Said The Palms' spokesperson Claudine Pausma: "It takes a profound amount of courage for a child to perform publicly ... we feel privileged and honoured to have so many children willing to get out of their comfort zone and perform.
"Seeing parents, caregivers, and families cheering on their kids, and giving them an opportunity to perform that they might not otherwise get, is something special."
Fifty-five applicants, aged five to 16 years, took part in three days of heats and a final show day on September 30.
Nine-year-old hip-hopper Georgia Reynolds won the event.
"It felt good to win," said Georgia, who is in year 4 at Te Ara Koropiko West Spreydon School.
Said her mother Roseanne Reeves: "Her dance teacher, Steph Phillips, took her to the Barbie movie to inspire the dance they made together ... she has been the biggest support for Georgia."
Georgia has been working with her instructor from Legacy Dance Studios for a year and a half and was awarded $1000 in vouchers, alongside first place, to spend at the shopping centre.
In third place, was Cleo Fitzgerald of Addington, who sang Hallelujah solo.
"This talent quest was a big step up for Cleo in terms of performing in a bigger situation with crowds of people," said her mother, Ella Fitzgerald.
"I was amazed at how brave she was; she took everything in her stride."
Cleo, who is nine, attends St Mark's School and was recently awarded the senior girls' singing cup and performed in the school's production.
1st: Georgia Reynolds
2nd: Aura Mendiratta
3rd: Cleo Fitzgerald
Finalists: Emmy Stanford, Wallace XU, Lizzie Murdoch, Harper Lepoidevin, Van Pender, Georgia Reynolds, Izzy Sanders, Aura Mendiratta & Cleo Fitzgerald.