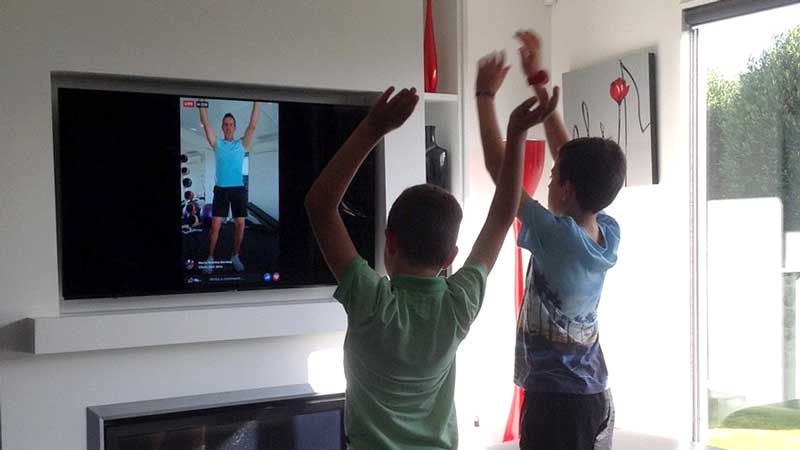 City council gyms may be shut but you can still take an exercise class with its instructors online.

Its group fitness instructors have started running online classes to help people stay fit during the COVID-19 lockdown.

The classes will be able to be accessed through the Christchurch Recreation and Sports Centre's Facebook page.

Said city council head of recreation, sports and events Nigel Cox: "Physical activity helps with mental wellbeing so we want to help people to stay active even while they're confined to their homes.
"The instructors will be leading the classes from their homes because obviously they are in lockdown as well. For them it is a great way to be able to connect with others and to help people stay healthy in this unprecedented situation.

"You don't need to be a member of one of our sport and recreation centres to join in the classes – they are open to everyone,'' he said.

The classes are going to be held daily. The programme is still being finalised but over the next few days people will be able to join in:
The classes will include:
 
A Stretch and Release class with Kirstyn. This 45-minute class combines some powerful poses with stretching and relaxing. It begins at 4.30pm today.
 
A 30/30/30 class with Erica. This 90-minute class will be split into 30 minutes of cardio, followed by 30 minutes of strength, and finishing off with 30-minutes of stretch and relaxation. It starts at 9.30am on Saturday March 28.
 
Mindfulness with Mana. In this 45-minute class you will experience techniques that support being present in the moment. Learn breathing techniques to leave you feeling calm and aware. The class starts at 4.30pm on Sunday 29 March.
"The live classes are geared towards everyone. Some will be higher intensity than others, but options for low impact will always be given. If you're new to group fitness, you can join in and follow along at your own pace,'' Mr Cox said.

Information on upcoming online classes will be posted on the Christchurch Recreation and Sports Centre's Facebook page.