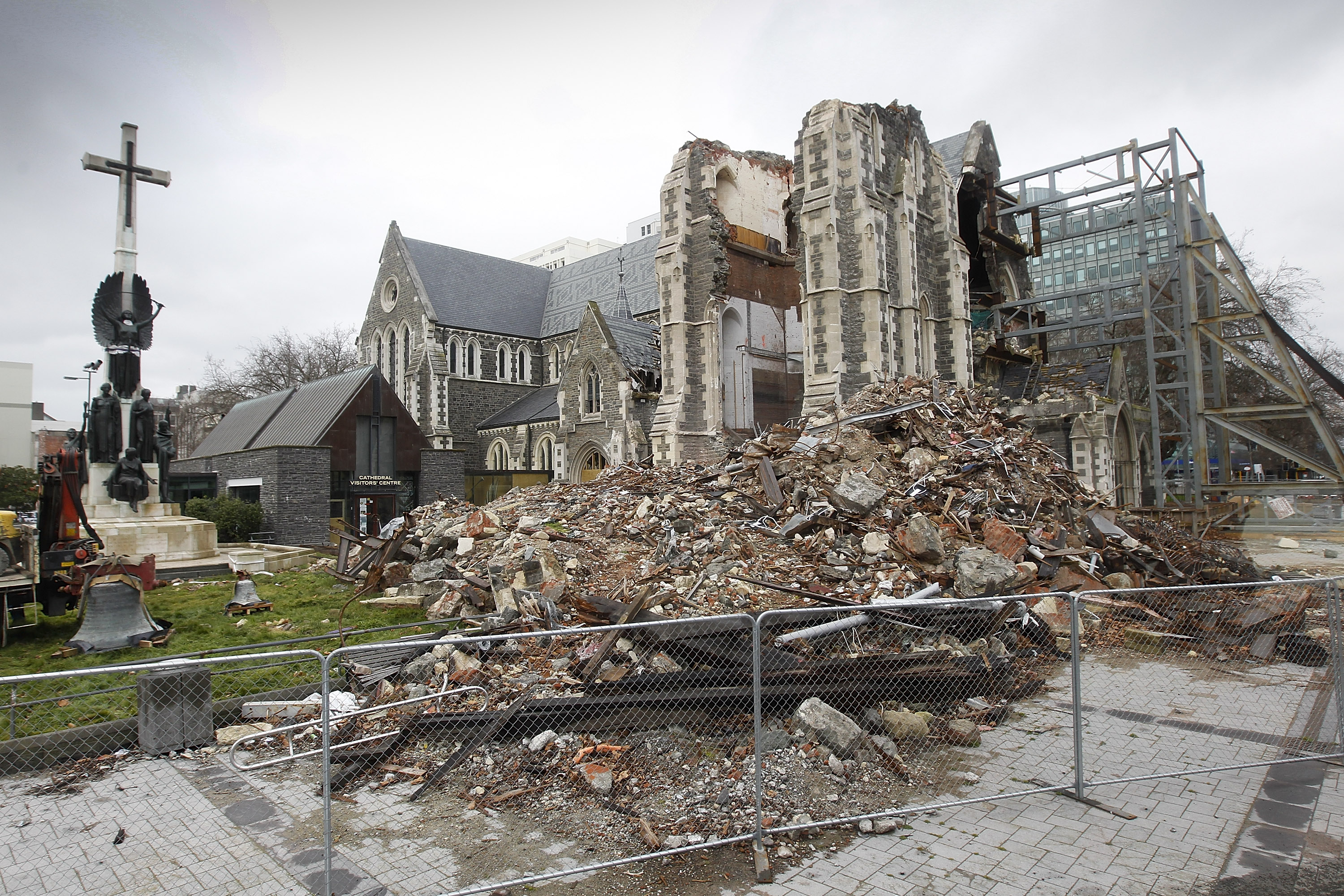 Work on the quake-damaged Christ Church Cathedral will get under way soon now that resource consent has been granted for the stabilisation work.
The stabilisation work will involve progressively reducing the hazards associated with the building and making it safer for workers.
Christ Church Cathedral Reinstatement Ltd project director Keith Paterson said as the stabilisation progresses, workers will be able to enter the building under controlled conditions and carry out further investigations.
"This investigative work is key in informing the next step in the construction sequence, which is strengthening," he said.
"Very soon we'll establish the site offices and prepare the site for construction and then from around August people will progressively see steel framing and scaffolding being erected, and later on, temporary weather-proofing.
"The sequence of work includes some deconstruction of badly damaged sections of the cathedral. 
"This is needed to provide access to the interior and manage hazards, and these parts of the building will be later reinstated.
"The removal of the more recent additions to the cathedral will give safer and faster access to stabilise the main cathedral.
"The stabilisation phase is expected to take 18 to 24 months. 
"While aspects of the building will look different during this period, the structure of the cathedral will be supported in place and once reinstated the cathedral will look very similar," Mr Paterson said.
Anglican Bishop of Christchurch Peter Carrell was delighted.
"A lot of work has happened to date, mostly behind the scenes in planning, procedural and safety spaces," he said. 
"Now that physical work can begin, the site will have activity, which is energising and exciting.
"We can rejoice that the journey to reinstate a living Cathedral back in the centre of town can start."