Scott Winter has been elected to a Christchurch City Council community board in a by-election.
With 29.5 per cent of eligible voters in the Mt Herbert area of the Banks Peninsula Community Board casting a vote, the early results show Mr Winter has won the seat with 497 votes.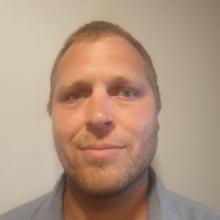 His competitor Dawn Sutton received 193 votes. 
City council electoral officer Jo Daly said the final vote count should be available by Friday.
Both candidates ran independent campaigns for the board seat after it was left empty due to a lack of candidates in the October local body elections.
The progress result includes all votes processed up until the close of voting - but not votes being transported to the processing centre or special votes.
"With the election of Scott Winter, we now have every elected position at Christchurch City Council filled," Ms Daly said. 
"It's good to see that members of the Mt Herbert community have taken this opportunity to have their say on who represents them."
The Banks Peninsula Community Board is made up of representatives from the Lyttelton, Mt Herbert, Akaroa and Wairewa Subdivisions and the city councillor for the Banks Peninsula Ward.
The next Banks Peninsula Community Board meeting will be held on March 2.