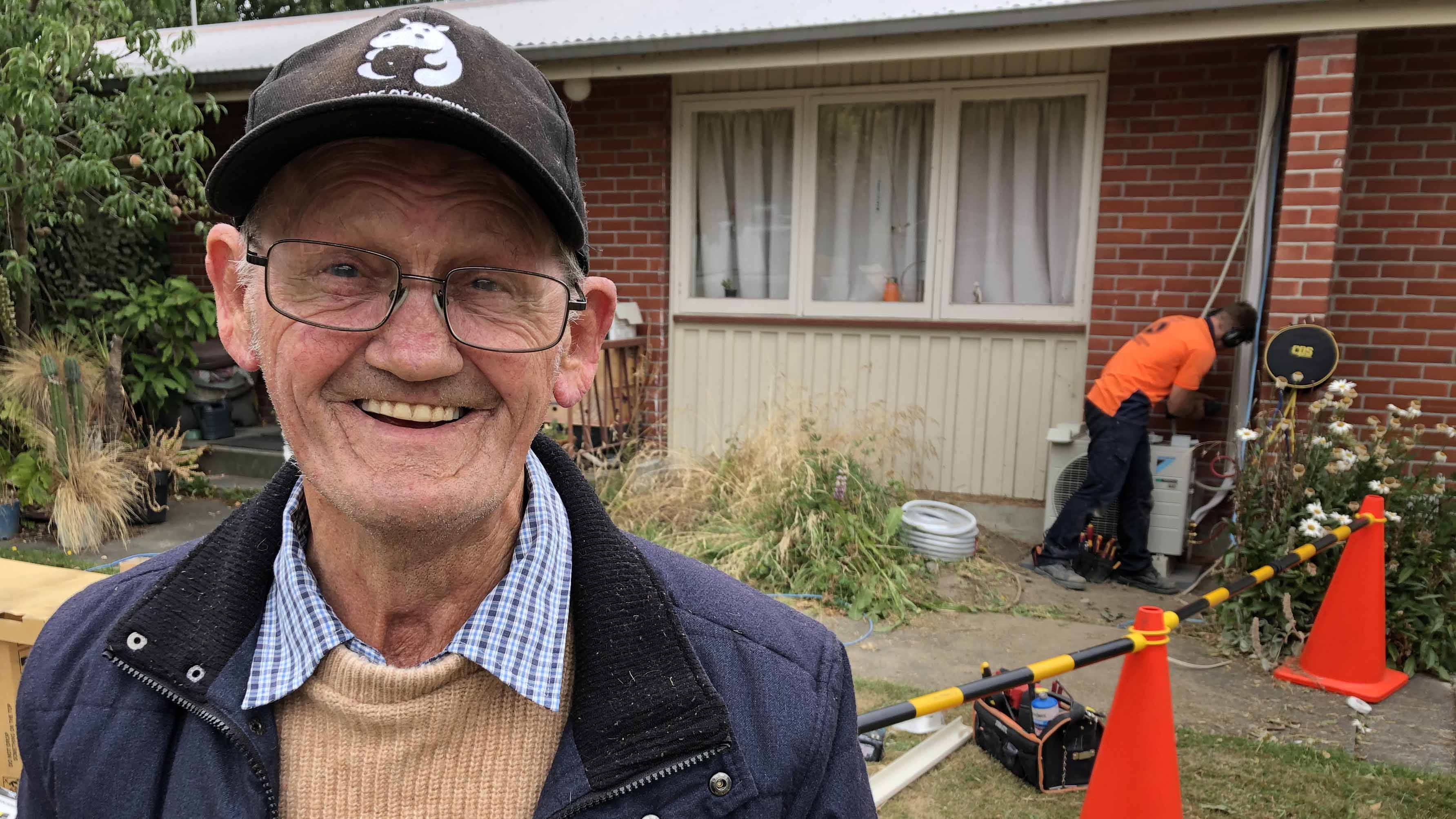 The old heater in Lance Cox's Christchurch social housing unit chewed through so much power he would turn it off when it was bitterly cold.
But this winter, keeping the cold at bay should be easier for Mr Cox after his unit in Glue Pl, Somerfield, was fitted with a new heat pump.
Mr Cox's unit is among the first 140 social housing units in Christchurch to have a heat pump and improved ventilation installed as part of the Warm and Dry Initiative.
The initiative is a partnership between Ōtautahi Community Housing Trust and Christchurch City Council to continue raising the standard of community housing in the city and to improve living conditions for tenants.
Since 2013, the council has been working to improve the warmth of its social housing, and now most units meet or exceed insulation requirements.
The next priority is to install new heat pumps and improved ventilation in the 909 units across the city that are exempt from the Government's minimum insulation standards.
The installation work began in mid-February and so far 140 units have received new heat pumps and ventilation.
City council head of facilities, property and planning Bruce Rendall says the work is being prioritised so that the city's colder housing units can be upgraded in time for winter.
"We have multiple contractors working at pace to upgrade heating and ventilation so that tenants in the coldest units can better heat their homes over the coming winter months,'' he said.
"Progress has been good, and we are ahead of schedule."
OCHT chief executive Cate Kearney said the work programme is taking the most efficient approach by installing heat pumps inside all of the units in a housing complex before moving on to the next.
"This is less disruptive for tenants and it means we're actually aiming to install a total of 1400 heat pumps by June this year," she said. 
"We have a plan in place to manage any delays that could occur due to bad weather or illness.
"If that occurs, we'll revert to installing heat pumps in the 909 homes most in need of heating, making sure our tenants in those homes are warm this winter."
The Warm and Dry Initiative is being funded by the council through a $10 million loan and $6 million from its housing development fund.
The goal is to have all properties compliant with the Healthy Home Standards by the end of December 2022.