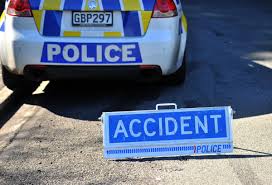 One person has been seriously injured after a crash between a vehicle and motorcycle in Christchurch this morning.
A police spokesperson said emergency services were called to the intersection of Brougham St and Ensors Rd, Waltham, about 5.45am on Thursday.
Police said early indications are that the crash involved a motorcyclist and vehicle. St John said one person was taken to Christchurch Hospital with serious injuries.
Meanwhile, some Christchurch motorists awoke to a layer of fog in the garden city on Thursday. This typically happens when air over a relatively warm sea moves over cold land during the night.
Temperatures got to a cool 8 deg C last night.
-Additional reporting NZH