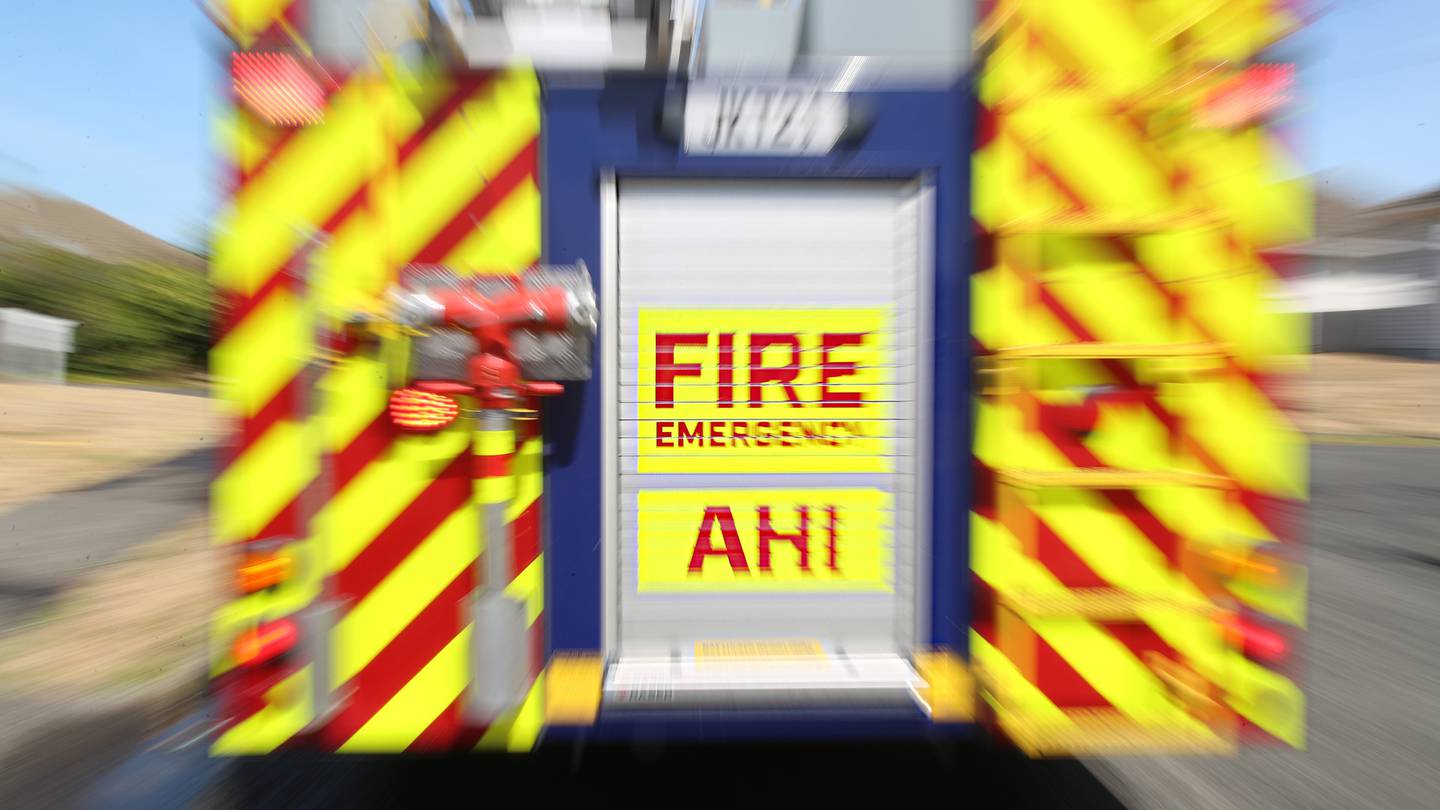 About 24 firefighters battled a large hay fire in Winslow near Ashburton on Monday morning.
Fire and Emergency spokesperson Mau [Mow] Barbara said eight fire engines were in attendance.
Emergency services were called to the blaze at 6.23am on Monday.
Up to six haystacks and more than eight thousand bales were on fire.
He said no structures were currently under threat, and the fire was not deemed suspicious.
"We have a large haybarn on fire and three large haystacks. We have firefighters protecting exposures at this stage."
A house was under threat earlier this morning but is now not, he said.