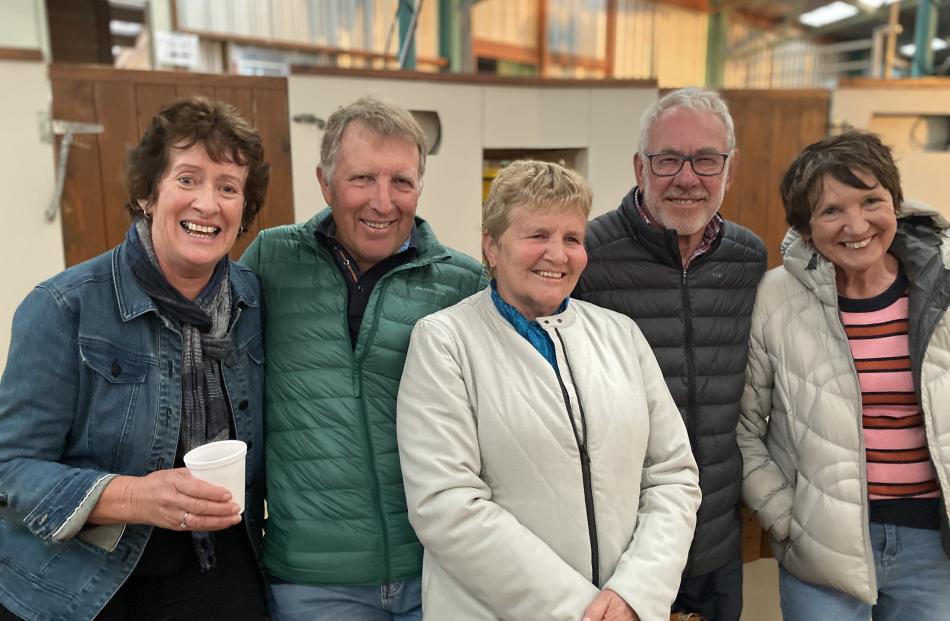 Live music, a show about two Canterbury women pretending to be dogs, oh, and a real life love story - Strathview Station's woolshed at Clarks Junction put on a great night out for rural folk last week.
Known as The Woolshed Tour, the unique ensemble has been filling woolsheds and town halls throughout the rural backwaters of the South Island since mid-October.
The second half of the evening was a comedy show called "Life's a Bitch"; the third of the Bitches Box series which Canterbury's Amelia Dunbar and Emma Newborn have co-written and performed together since 2012.
The rural venues have provided the perfect audience for the duo who personify their dog characters into the type of dogs most audience members could hilariously relate to their own canines at home.
The show last toured in 2016 and Dunbar said there was a noticeable shift in mood this year in the rural audiences.
"We have had a few comments that it's been nice to get off the farm and enjoy themselves," she said.
The first half of the evening saw award-winning New Zealand singer-songwriter Mel Parsons give the audience an incredible acoustic performance of her Indie Folk music and she also had a local connection to the crowd at Strathview Station.
It was four and a-half years ago that her tour group member, and father, Derek Parsons met station owner Robyn Stevenson.
"She was quite possibly the country's most eligible farmer and we told dad he was punching well above his weight, but that didn't stop him from trying, and succeeding, might I add," she told the crowd.
Stevenson later said it was April Fool's Day when she and Parsons met at the Strathview Station woolshed the last time the show toured.
"I'm not sure who fooled who," she laughed. "He was pouring the wines behind the bar that night and he made sure mine was never empty!"
ALICE SCOTT